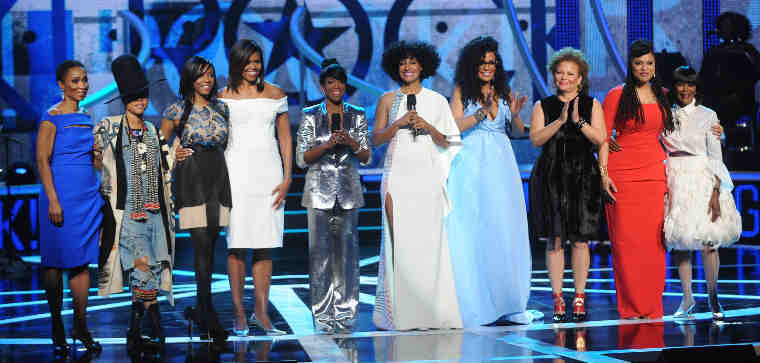 BET Networks returned Sunday with the fifth annual "Black Girls Rock!" paying tribute to six women in the areas of entertainment, education, philanthropy, and health.
First Lady Michelle Obama stole the show with a speech on the importance of education, proclaiming that Black girls do indeed rock!
The televised special, "Black Girls Rock!" is a BET Networks and B.G.R. Enterprises Inc. production.
[ Michelle Obama Launches Healthy Recipe Challenge ]
The executive producers are Beverly Bond, CEO, Founder and Creator of Black Girls Rock; Stephen Hill, President of Programming, BET Networks; Connie Orlando, SVP Original Programming, BET Networks; and Jane Mun, Showrunner.
Founded by celebrity DJ and philanthropist, Beverly Bond, Black Girls Rock! Inc., is a nonprofit organization that aims to empower girls through leadership, education, and positive identity development programs.
[ L'Oreal Paris Call for Women of Worth Nominations ]
BET Networks, a subsidiary of Viacom Inc. (NASDAQ:VIA, VIA.B), is a leading provider of entertainment, music, news and public affairs television programming for the African-American audience.
In the picture above: (L-R) Dr. Helene Gayle, Erykah Badu, Nadia Lopez, Michelle Obama, Regina King, Tracee Ellis Ross, Beverly Bond, Debra Lee, Ava DuVernay, and Cicely Tyson pose onstage during "Black Girls Rock!" 2015 at New Jersey Performing Arts Center on March 28, 2015 in Newark, NJ. (Photo by Bennett Raglin / BET / Getty Images for BET)