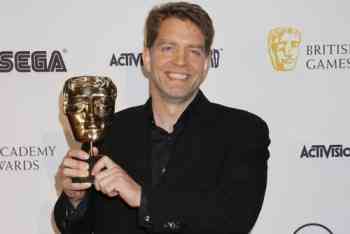 The British Academy of Film and Television Arts (BAFTA) has announced the winners of British Academy Games Awards.
The ceremony was hosted Thursday by Rufus Hound at Tobacco Dock, London E1, where presenters included Rob Beckett, Alex Brooker, Linford Christie OBE, Dynamo, Ian Livingstone CBE, Tim Schafer, Chet Faliszek.
Destiny – the online first-person shooter in which players work together to protect the last safe city on Earth from aliens – won Best Game. This is the fourth win for US games studio Bungie, whose previous wins have all been for games in the popular Halo series.
Monument Valley, the puzzle adventure game, took home two BAFTAs: British Game and Mobile & Handheld. Daniel Gray, a BAFTA Breakthrough Brit, collected his first BAFTA for his work on the game.
The Last of Us: Left Behind, an additional chapter to the BAFTA-winning The Last of Us, won for Story and Performer, making it the second consecutive year in which Ashley Johnson has won a BAFTA for her role as Ellie.
[ Also Visit: Robojit and the Sand Planet – The Story of the Future Universe ]
Lumino City, a puzzle adventure game handmade in card and paper, won in the Artistic Achievement category, while Alien: Isolation, the first-person survival horror game, collected the BAFTA for Audio Achievement. Far Cry 4 collected the award for Music, the second win for the series after Far Cry 3 won for Action in 2013.
Skateboarding game OlliOlli fought off strong competition to win the BAFTA for Sport, while League of Legends, a leading title in the burgeoning field of eSports, picked up the award for Persistent Game.
Never Alone (Kisima Ingitchuna), an atmospheric platformer that explores the vibrant world of Alaska Native cultures, won Debut Game. Minecraft: Console Editions collected the award for Family.
Game Design was awarded to Middle-Earth: Shadow of Mordor, a dynamic action game set within Tolkien's universe. The BAFTA for Game Innovation was presented to The Vanishing of Ethan Carter, the story-driven detective mystery.
Valiant Hearts, an animated story inspired by letters sent during the first world war, won the BAFTA for Original Property. Hearthstone: Heroes of Warcraft, an intricately designed card-battling game, collected the award for Multiplayer.
Showcasing the best in young games development and design talent, Chambara, a game created by a team of student developers from the US, won the BAFTA Ones to Watch Award in association with Dare to be Digital.
The Fellowship was presented to David Braben OBE for his outstanding and exceptional creative contribution to the games industry.
The ceremony was streamed live online at Twitch.tv. BAFTA's website features red carpet highlights, photography and winners' interviews.
BAFTA has a year-round programme of events and initiatives that support the games industry. It includes developer talks, games showcases, debates, scholarships and networking, as well as the flagship Games Lecture by an inspirational practitioner.
Registration for the British Academy Games Awards in 2016 is now open.