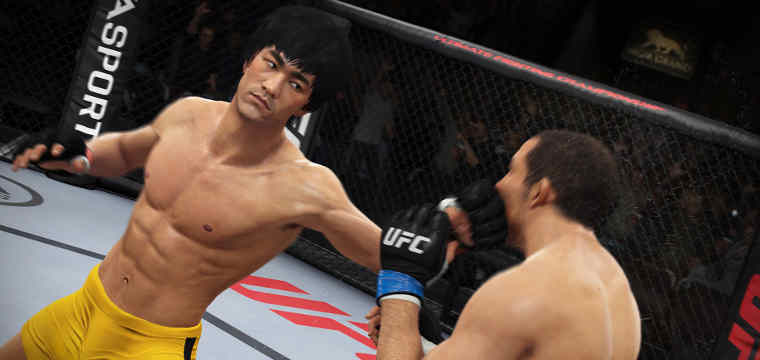 Electronic Arts Inc. (NASDAQ: EA) and the Ultimate Fighting Championship (UFC) announced Monday that Bruce Lee, "The Father of Mixed Martial Arts", will make his historic first step into the Octagon in EA SPORTS UFC, launching June 17, 2014.
Fans can pre-order to get instant day-one access to Bruce, or they can complete the game's career mode at Pro difficulty to unlock him.
Players can fight with the legend across four different weight classes and test his legacy against the best of the best in the UFC.
"I am so excited about this opportunity to bring my father back to videogames!" said Shannon Lee, Bruce Lee's daughter, CEO of Bruce Lee, LLC and Chairperson of the Bruce Lee Foundation. "I think people will love getting a chance to fulfill a fight fantasy by playing Bruce Lee in the new UFC game."
EA SPORTS UFC is in development at EA Canada in Vancouver and will be available for Xbox One and PlayStation 4 consoles.