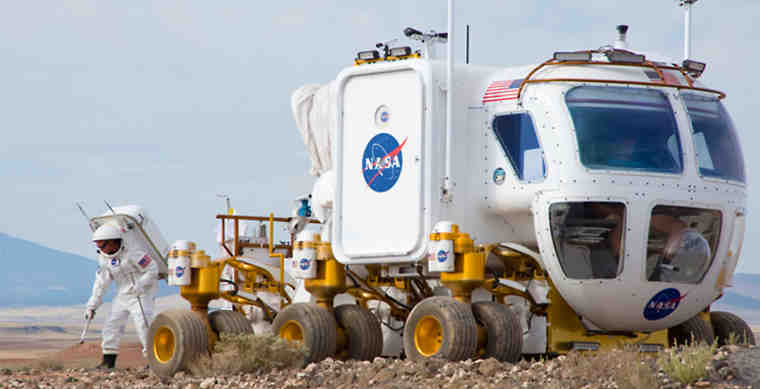 NASA is ready to give a fresh perspective on the journey to Mars at Johnson Space Center in Houston on Tuesday, Sept. 15.
Cast members from the soon-to-be-released 20th Century Fox movie "The Martian" will meet with NASA scientists and engineers to see the real technology and spacecraft being developed for future Mars exploration.
At 10:30 a.m. EDT, NASA Television will broadcast an employee technology roundtable with "The Martian" cast members Sebastian Stan, Mackenzie Davis, Johnson Center Director Ellen Ochoa and NASA scientists, engineers, and astronauts.
[ Do You Want to Send Your Name to Mars? ]
NASA Television also will provide live coverage as the cast members visit the Mission Control Center from 3:30 to 3:45 p.m., and talk with astronauts living on the International Space Station.
Also in the afternoon, Ochoa, NASA personnel and "The Martian" cast members will be available to answer in-person media questions about the movie and how the space station, Orion and technology development efforts in Houston are paving the way for human space exploration beyond low-Earth orbit.
The day will conclude with a full-length screening of "The Martian" at a nearby theater.