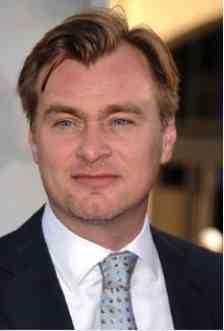 Christopher Nolan will receive the Cinematic Imagery Award from the Art Directors Guild (ADG) at its 19th Annual Art Directors Guild's Excellence in Production Design Awards.
It was announced by ADG Council Chairman John Shaffner and Awards Producers Dave Blass and James Pearse Connelly. Comedian Owen Benjamin will host the black-tie ceremony on January 31, 2015.
The ADG's Cinematic Imagery Award is given to those whose body of work in the film industry has richly enhanced the visual aspects of the movie-going experience.
[ Also Visit: Robojit and the Sand Planet – The Story of the Future Universe ]
Previous recipients include Martin Scorsese, Warren Beatty, Clint Eastwood, Norman Jewison, John Lasseter, George Lucas, Steven Spielberg and Blake Edwards.
Nolan's latest film is Paramount Picture's "Interstellar," starring Matthew McConaughey, Anne Hathaway and Jessica Chastain, which has grossed more than $540 million worldwide to date.
Nominations for this year's ADG Excellence in Production Design Awards will be announced on January 5, 2015. The ADG will present winners in 11 competitive categories for theatrical films, television productions, commercials and music videos on January 31, 2015.

Jim Bissell will receive the Guild's Lifetime Achievement Award; John Gabriel Beckman, Charles Lisanby and Walter H. Tyler will be inducted into the ADG's Hall of Fame.
The ADG Awards are open only to productions, when made within the U.S., by producers signatory to the IATSE agreement. Foreign entries are acceptable without restrictions.
Photo courtesy: Art Directors Guild