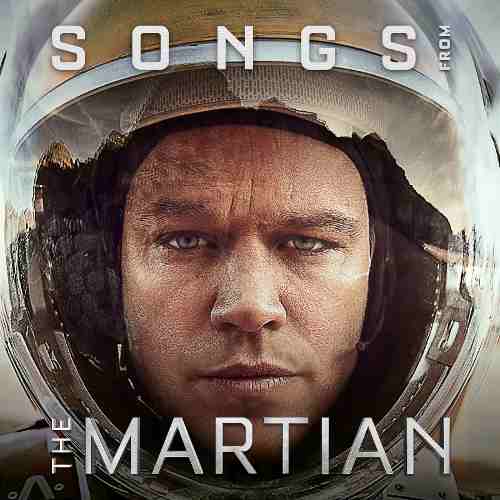 Columbia Records released Friday "Songs From The Martian" and "The Original Motion Picture Score" by composer Harry Gregson-Williams to the movie "The Martian," available digitally at iTunes.
A deluxe edition of the album, "The Martian Deluxe Soundtrack" (Songs Album and Score) is exclusively available at Amazon. "The Martian" also opened Friday and features a star-studded cast, including Matt Damon in the lead role as Astronaut Mark Watney.
The '70s-laden album is comprised of classics from disco's golden era including "Turn The Beat Around" (Vickie Sue Robinson), "Hot Stuff" (Donna Summer), "Rock The Boat" (Hues Corporation), "Waterloo" (ABBA), and "I Will Survive"(Gloria Gaynor), and others.
[ Cast Members from The Martian to Meet NASA Scientists ]
The music evinces the plight of the film's protagonist, Astronaut Mark Watney, played by Matt Damon (the Bourne film series), who during a manned mission to Mars set in the not-too-distant future is presumed dead after a fierce storm and left behind by his crew.
But Watney has survived and finds himself stranded and alone on the hostile planet with only meager supplies – and limited distractions – including a playlist of '70's disco music left behind by Commander Lewis played by Jessica Chastain (Zero Dark Thirty, Interstellar).
[ NASA Confirms Water Flows on Mars ]
Watney must rally his optimistic spirit, drawing upon his ingenuity and wit to subsist and find a way to signal to Earth that he is alive. NASA and a team of international scientists race against the clock to bring "The Martian" home, while his crewmates concurrently plot a daring, if not impossible rescue mission.
Based on the novel, and helmed by master director Ridley Scott, "The Martian" features a cast that includes Matt Damon, Jessica Chastain, Kristen Wiig, Kate Mara, Michael Pena, Jeff Daniels, Chiwetel Ejiofor, and Donald Glover, among others.
The Martian's original motion picture score is composed by Harry Gregson-Williams (The Shrek Franchise, Man On Fire, The Chronicles Of Narnia). Gregson-Williams also previously scored director Ridley Scott's 2005 movie Kingdom Of Heaven.