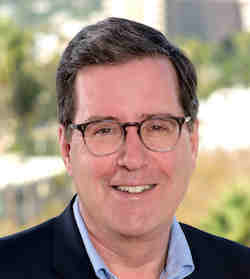 Casting director and producer David Rubin will return to produce the 9th Annual Governors Awards for the Academy of Motion Picture Arts and Sciences, Academy President John Bailey has announced.
Honorary Awards will be presented to writer-director Charles Burnett, cinematographer Owen Roizman, actor Donald Sutherland and director Agnès Varda on Saturday, November 11, at the Ray Dolby Ballroom at Hollywood & Highland Center.
"David's continuing and passionate commitment to the Governors Awards assure us that the evening will be a memorable tribute to this year's four distinguished filmmakers," said Bailey.
With more than 100 film and television credits, Rubin has cast such features as "Trumbo," "Wild," "Lars and the Real Girl," "Hairspray," "The Talented Mr. Ripley," "Men in Black," "Romeo + Juliet," "The English Patient," "Get Shorty," "Fried Green Tomatoes" and "Four Weddings and a Funeral."
He has received six Emmy nominations, most recently for 2017's "Big Little Lies," and won an Emmy for the HBO movie "Game Change." In addition, Rubin spent six years developing and producing films with Sydney Pollack and Anthony Minghella at Mirage Enterprises. He serves on the Academy's Board of Governors, representing the Casting Directors Branch.
The Honorary Award, an Oscar statuette, is given "to honor extraordinary distinction in lifetime achievement, exceptional contributions to the state of motion picture arts and sciences, or for outstanding service to the Academy."
Photo courtesy: Academy of Motion Picture Arts and Sciences