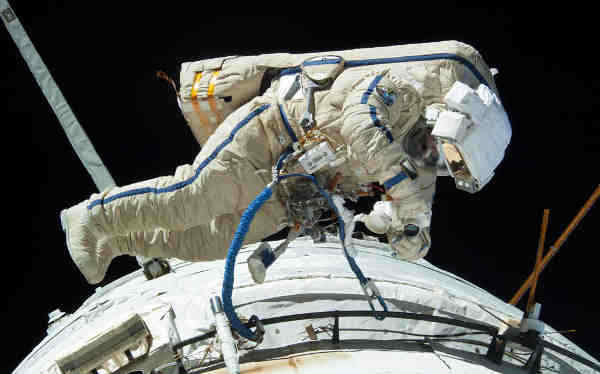 IMAX Corporation announced Thursday that the latest IMAX 3D cinematic space adventure from filmmaker Toni Myers, officially now titled A Beautiful Planet, will debut domestically in IMAX theatres April 29, 2016.
Additionally, A Beautiful Planet, a co-production between IMAX Entertainment and The Walt Disney Studios, will receive a special presentation at the Giant Screen Cinema Association's (GSCA) International Conference and Trade Show held next week in San Francisco, where Myers will be on hand to unveil footage from the film.
[ Pornhub Campaign to Crowdfund Sex Tape in Space ]
A Beautiful Planet is a breathtaking portrait of Earth from space, providing a unique perspective and increased understanding of our planet and galaxy. Made in cooperation with the National Aeronautics and Space Administration (NASA), the film features footage captured by the astronauts aboard the International Space Station.
"A Beautiful Planet provides a unique perspective on our relationship with Earth, offering audiences a vantage point that very few have ever been able to experience," said Alan Bergman, president, The Walt Disney Studios. "IMAX is a perfect format for the film's spectacular and immersive imagery."
Myers has been editing, writing, producing and directing films specifically tailored for The IMAX Experience since 1971. Her most recent documentary feature film, 2010's acclaimed Hubble 3D, has grossed nearly $70 million in IMAX theatres to date.
A Beautiful Planet will be presented in IMAX 3D and 2D for digital, Laser and IMAX 15/70 locations.
Photo courtesy: NASA