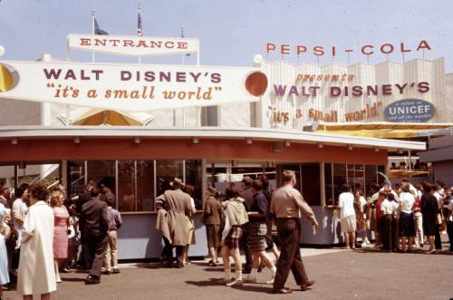 In a global event, guests and cast members at Disney Parks around the world will unite in song to celebrate the 50th anniversary of "it's a small world," the classic Disney Parks attraction that opened as a tribute to peace and hope at the 1964 New York World's Fair.
Fans from around the world can join the festivities in an online global sing-along at SmallWorld50.com.
On Thursday, April 10, hundreds of voices from Disneyland Resort in California, Walt Disney World Resort in Florida, Tokyo Disney Resort in Japan, Disneyland Paris in France and Hong Kong Disneyland Resort will sing the theme song of the "happiest cruise that ever sailed the seven seas."
[ Also Read: Coca-Cola Celebrates Happiness with 17 Songs ]
Fans around the world also are invited to join the global sing-along virtually. SmallWorld50.com launches as a "global hub" of music and harmony where guests may record videos of themselves singing the classic song and create virtual "it's a small world" dolls to benefit UNICEF (United Nations Children's Fund).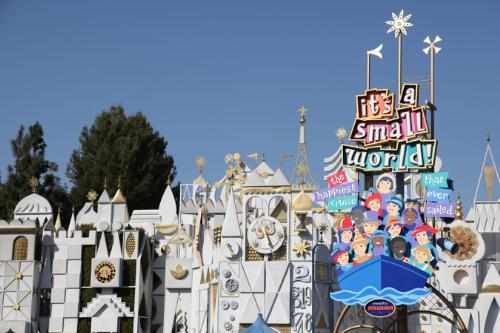 UNICEF provides health care and immunizations, clean water and sanitation, nutrition, education, emergency relief and more to children around the world.
"'it's a small world' has inspired hundreds of millions of people through its timeless theme," said Tom Staggs, chairman, Walt Disney Parks and Resorts.
To help announce the celebration, Disney Parks released a video featuring people around the world singing, dancing to and playing "It's a Small World."
Filmed across six continents in more than 25 countries, the video features international "performers" – including bagpipers in Scotland, Bollywood movie actors in India, a firefighter in New York City, and members of the Mormon Tabernacle Choir – to create one worldwide video.