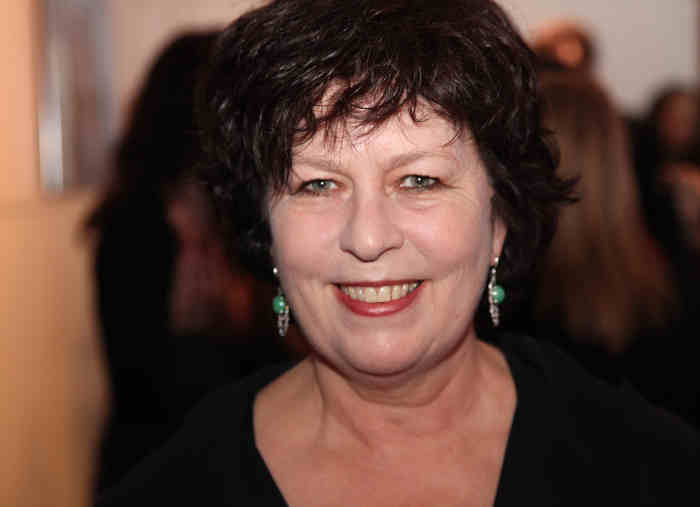 Although today's film market is dominated by Hollywood productions, there is a definite acceptance of quality European films not only in Europe but also in other parts of the world.
While European Film Promotion (EFP) – an organization supported by the Creative Europe Programme of the European Union (EU) – is at the forefront of the gigantic task of promoting European films and talent in the global markets, RMN Stars invited Renate Rose, managing director, EFP to understand EFP's role in the marketplace and the trends happening in the film world.
Here she expresses her views in an exclusive interview with Rakesh Raman, the managing editor of RMN Stars.
1. What exactly is a film? Is it a mere piece of art or is it an entertainment product created for profits?
It is – of course – both! The films we promote are in most cases European arthouse films. We try to attract the audience in the framework of cultural events (festivals and showcases) and as well the industry via our programmes (producers, sales agents, distributors) to get the films out through cinemas, TV, and VoD.
2. There is a huge quality divide between Hollywood films and productions from non-Hollywood areas such as Europe. How do you propose to bridge this divide so that European films could compete with Hollywood films?
In today's culturally rich, contemporary and exciting market, European films are struggling. Competing with Hollywood is not our aim, the product is too different, but we are certain that there is an ambitious audience worldwide that is interested in our films.
3. What are the main challenges for emerging filmmakers and how should they overcome these challenges?
For an emerging filmmaker, the financing of a film is very difficult, at least if the film is foreseen for the market. European arthouse films are financed with public money which is more and more limited in the individual countries.
If a film has finally been produced, it is not easy to enter the market (being invited to interesting film festival and finding distribution outside the home country). On the other hand, the digital system allows to produce low – or even – no budget films, ideal for young filmmakers.
4. What is the role of information technology in the current film market and is it possible to succeed without using technology?
Most of our members who are responsible for the promotion of their national films abroad are very active online (websites, Facebook, Twitter).
Also EFP has two websites and is active on Facebook to promote European films and talent worldwide in the framework of our events and activities. Our online press releases reach around 5,000 international press and industry people worldwide. We could not do our work without these tools.
5. What is the role of EFP? And if EFP has succeeded in meeting its objectives, how do you measure its success?
In the framework of our trans-national promotion network, films from Europe have a far better opportunity to succeed on the international market. Quality European films can benefit substantially from innovative promotion and marketing strategies.
Indeed, offering additional support for the promotion and marketing of European films has become a necessity against the background of the ever-increasing marketing budgets of the U.S. majors.
Promotion and marketing are key elements required for successful market penetration and subsequent sales. No matter how brilliantly a film has been conceived and executed – and there are many such critically acclaimed films coming from the countries of Europe – each film requires a substantial commitment in the area of promotion and marketing in order to achieve market success.
In the best case, a film is being sold to several territories. But, to be honest, it is quite difficult to measure the success of our pure promotional activities (as we have no rights at the films and promotion is not easily quantifiable in figures). It is always a combination of many different elements (quality of the film and talent, presentation at the right market or festival, market strategy of the sales agent).
6. What plans do you have for EFP to make its services available to a larger group of artists and filmmakers?
EFP has 34 member countries at the moment and we have direct access to the filmmakers in all these countries. We are a non-profit company and our activities are financially supported by the Creative Europe Programme of the EU.
Budgets are limited. Please note, due to the large number of films and talent in our member countries, it is only possible to present a selected number of films, directors, producers or actors on a European level.
---
Renate Rose (pictured above) is the managing director of European Film Promotion (EFP).
---