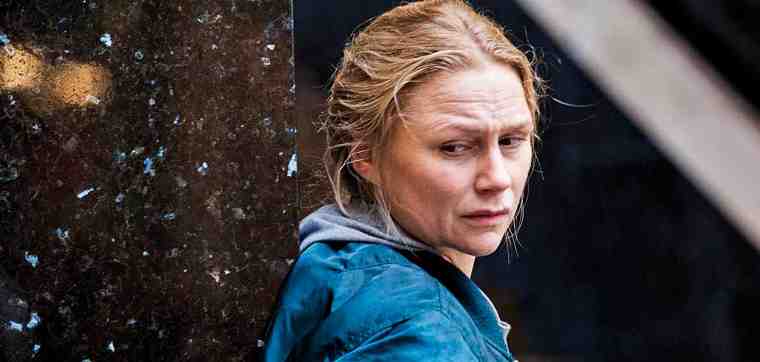 European Film Promotion (EFP) offers its support for the promotion and marketing of European films at the upcoming American Film Market (November 4 – 11).
According to EFP, 13 sales companies, 13 production companies and four EFP member organisations and institutions – a mix of small to medium-sized companies – have registered with EFP to do business at its annual European Umbrella Office.
EFP's activities at the AFM are supported by the Creative Europe – MEDIA Programme of the European Union.
In its 17th edition, EFP is, for the first time, cooperating with the Finnish Film Foundation on the available space for professionals by sharing an office at the AFM headquarter.
Due to "Team Finland", an initiative designed for Finnish companies to get started for the US market, half of the Umbrella participants come from Finland this year.
The Finnish delegation includes two producers who will market their Oscar submissions at the AFM: Kai Nordberg is in L.A. for The Fencer by Klaus Härö, Ilkka Matila joins world sales company, Eyewell, to represent 1944 by Elmo Nüganen from Estonia.
Both films are also part of EFP's annual Industry Screenings of European Oscar Submissions in L.A.
[ RMN Foundation: Friends of the Future Schools in India ]
Additionally, EFP backs the marketing of 44 films from 13 European countries to help with sales to North America through its Film Sales Support scheme.
A total of a little more than €130,000 in support for European sales companies has been earmarked this year. Amongst the huge number of FSS supported films for sale at the market are European submissions for Best Foreign Language Oscar, The Brand New Testament from Belgium and 1944 from Estonia.
With the support of FSS, Slingshot Films (Italy) will attend the AFM for the first time this year. "The US is a very competitive market, and also very different from the European one," says managing director Manuela Buono. "It is so diverse in terms of distribution possibilities for any kind of film. With our presence at the AFM we hope to get closer to "niche" and alternative distributors who don't often come to Europe. We are very interested to gain access to a potential market".
For the first time, EFP and UniFrance films will hold a joint European reception, an established evening event on the first day of the AFM to maintain business relations and networking between professionals. Additional support is given by Estonian Film Institute, Kosova Cinematography Center, Polish Film Institute and Swiss Films.
Individual FSS funding was confirmed by the respective EFP member organisations:
Austrian Films, British Council, Danish Film Institute, Estonian Film Institute, EYE International (The Netherlands), Finnish Film Foundation, German Films, Instituto de la Cinematografía y de las Artes Audiovisuales / ICAA (Spain), Swedish Film Institute, UniFrance films, Wallonie Bruxelles Images.
Support for the Turkish film was given by the Ankara Cinema Association, not a member of EFP.
Photo courtesy: EFP