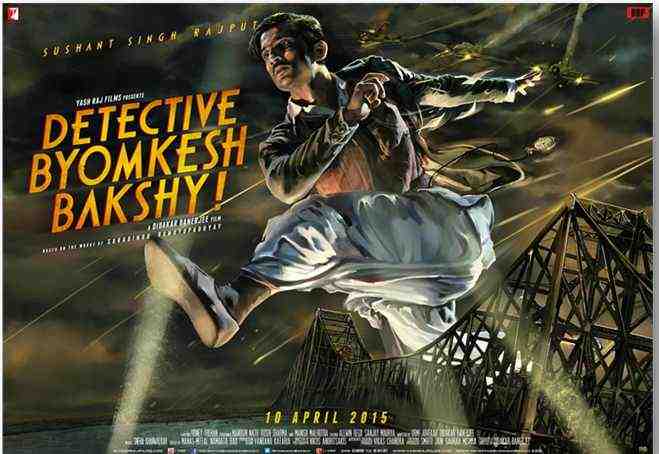 Bollywood film company Yash Raj Films has decided to release Dibakar Banerjee film, Detective Byomkesh Bakshy! on April 3, 2015. Earlier, the date for the film's release was stated to be April 10.
As a symbolic and fitting tribute to a World War II air-raid in the war-torn history of Calcutta (now Kolkata), director Dibakar Banerjee along with his lead actor, Sushant Singh Rajput, had released the first look poster of the upcoming film, Detective Byomkesh Bakshy! in Kolkata, India.
On the night of 20th December 1942, Japanese bombers had attacked the city of Calcutta, which was "blacked-out" from sunset to sunrise the next morning. This day marked the city's first all-night "black-out".
This detective film is an adventure thriller mired in deep political intrigue. A young, astute and intelligent Byomkesh, fresh out of college, pits himself against a mega world villain, depending more on his intuition and instinct rather than concrete proof, to solve the case, sometimes overstepping the law if needed.