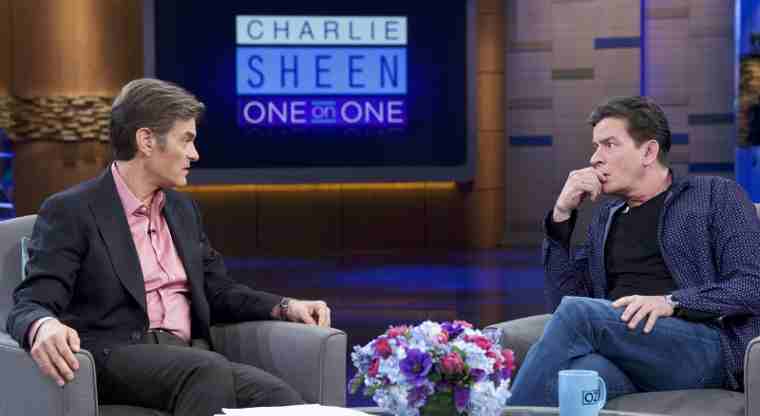 The three-time Daytime Emmy Award-winning "The Dr. Oz Show" will continue its coverage of actor Charlie Sheen's journey as a person living with HIV and managing his disease in an episode airing Wednesday, February 10 that refutes the wild claims made recently by Dr. Samir Chachoua on Real Time with Bill Maher.
As previously covered on the show, Sheen sought treatment with Dr. Samir Chachoua and experienced an increase in his HIV viral load as a result.
Chachoua recently gave an interview on Real Time with Bill Maher saying Sheen was "cured" of the virus and the first person to become "HIV negative."
[ Educhat: Importance of Healthcare for Students ]
On "The Dr. Oz Show," Dr. Oz reviews an update of Sheen's blood work showing the trajectory since being treated by Chachoua and subsequent return to his traditional HIV medication regimen.
"The experience Charlie had with Dr. Sam Chachoua had a disastrous effect on his health, despite anything the doctor has said publicly. The good news is that Charlie has returned to good health after resuming taking his anti-retroviral drugs," said Mehmet Oz, M.D., host, "The Dr. Oz Show."
[ Have You Ever Been Coerced into Having Sex? ]
Included in the show is footage of Sheen's trip to Mexico where he met with Chachoua and tried what the doctor described as a treatment for HIV.
Also in the show is a recap of Sheen's meeting with several other research scientists whose work with HIV could represent a new direction in treatment.
These are analyzed and explained, and Sheen reveals which treatment he will undergo under close clinical supervision.
"The Dr. Oz Show" will be following Sheen in additional episodes and exploring other areas of his overall health in the coming weeks.