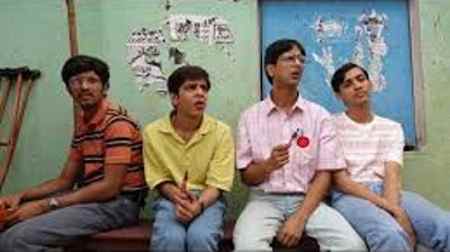 Indie film Brahman Naman, from an Indian indie director Q, will be available exclusively for Netflix members around the world later this year.
Set in Bangalore in the 1980s, Brahman Naman follows the exploits of Naman, a quick witted, high school quiz champ who leads his hopelessly nerdy friends on a trip to Calcutta to win a major college prize.
Young, smart and full of heart, the trio are determined to win the quiz – and to lose their virginity along the way.
[ Are You a Shah Rukh Khan Film Fan? ]
Known as a provocative indie filmmaker, Q's latest cinematic cocktail takes the classic American teen comedy, sharpens it with bawdy British word play, and hurls it in the face of the establishment with a fresh Indian cast. The film premiered last week at the World Drama Competition at the 2016 Sundance Film Festival.
[ How to Make and Market Indie Films: 10 Steps ]
"Brahman Naman is Indian cinema at its boldest; fast, furious and raucously funny," said Ted Sarandos, chief content officer at Netflix. "It's a movie that will delight adolescents of all ages, and we're excited to bring this hilarious tale to our members around the world."
Written by Naman Ramachandran and produced by Steve Barron and Celine Loop, Brahman Naman is Q's latest film, following Gandu, Tasher Desh and Ludo.
Brahman Naman stars Shashank Arora as Naman, Tanmany Dhanania and Chaitanya Varad as his sidekicks, and features Vaiswath Shankar, Sindhu Sreenivasa Murthy and Sid Mallya.