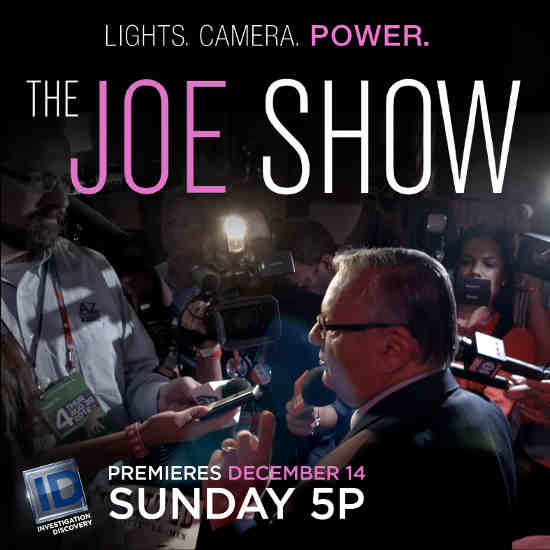 A feature-length documentary film from Randy Murray Productions, The Joe Show is about America's most controversial sheriff, Joe Arpaio, and the ringmaster approach he takes to modern media, politics, and law enforcement.
The Joe Show makes its world television premiere on Investigation Discovery (ID) on Sunday, December 14 from 5-7PM ET as a two-hour special event, under the ID FILMS banner.
In today's world of instant fame, politicians need their time in the spotlight – and Arpaio loves the spotlight. His desire for fame corrupts everything he stands for, but the voters cheer.
The facts presented in The Joe Show, compounded with reasons for Arpaio's popularity, shed light on the complexities of his power. A film almost a decade in the making, The Joe Show is a portrait of an important and controversial figure in American politics that raises a very important question for viewers: Can democracy survive when entertaining the public becomes more important than protecting them?
The Joe Show is produced for Investigation Discovery by Randy Murray Productions with Randy Murray as director and executive producer and Theresa Murray as executive producer.
For Investigation Discovery, Ron Simon is executive producer, Sara Kozak is senior vice president of production, Kevin Bennett is general manager, and Henry Schleiff is Group President of Investigation Discovery, Destination America, American Heroes Channel, and Discovery Fit & Health.
The Joe Show will also be released on iTunes, Amazon Instant Video, GooglePlay, Xbox, Playstation, and Vudu starting on Tuesday, December 16 by FilmBuff.