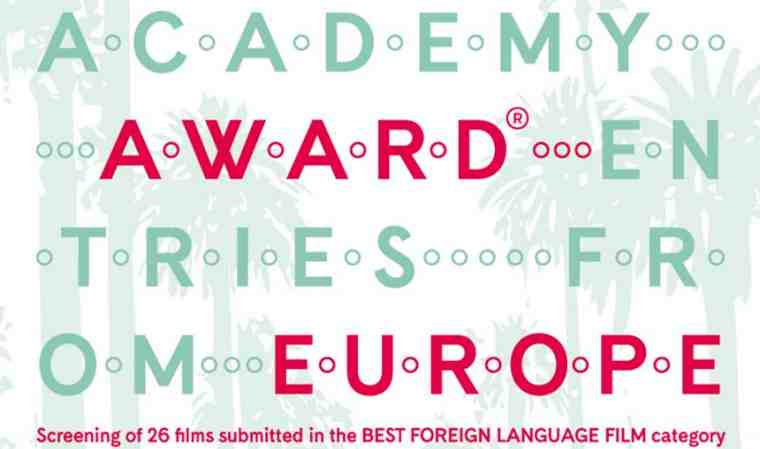 European Film Promotion (EFP), the leading organisation for promoting European films, is offering a selection of 26 submissions for the Foreign Language Film Award category of the 89th Academy Awards.
According to EFP, the respective EFP member organisations are promoting the films for this year's Award season where, more often than not, the Foreign Language Oscar goes to a smaller European country – such as this year's Oscar winner "Son of Saul" from Hungary.
The LA Screenings will be held from October 24 to November 6 at the Wilshire Screening Room in Beverly Hills. The campaign is supported financially by the Creative Europe – MEDIA Programme of the European Union and the participating EFP member organisations.
[ Do You Want a Career in Films? ]
This year''s submissions presented at the LA screenings show an exceptional range of genres. The award-winning Swiss Oscar submission My Life As A Zucchini by Claude Barras is the first time that a stop-motion animation feature film will have been part of the presentation.
In addition, there will be screenings of such documentaries as the much lauded Fire At Sea by Gianfranco Rosi from Italy, which won the Golden Bear in the 2016 Berlinale's Competition, Luxembourg's Voices From Chernobyl as well as the highly political docu-fiction Houston, We Have A Problem from Slovenia, which uncovers a secret multi-million dollar deal between the US and Yugoslavia from the 1960s.
[ Use Movie Mate – For Your Film Promotion ]
Quite a different approach to reflecting on recent history is taken by the UK submission Under The Shadow. Shot in Farsi, the directorial debut of Babak Anvari portrays the life of a mother and daughter in post-revolutionary Tehran in the 1980s during the Iran-Iraq war in the form of a classical horror thriller.
The fact that dark subjects can also develop a lighter side, albeit with dark humour, is shown by the Serbian director Miloš Radović in Train Driver's Diary which notes that, statistically, each train driver unintentionally kills 15 to 20 people during his working life.
[ Support RMN Foundation Free Schools for Poor Children ]
EFP says that most of the films have taken part in the international film festivals, and many received awards, were critically acclaimed and feted by audiences around the globe. In addition, some of the films will be presented in person by their talent in order to give extra support for their respective films.
One artist who will be greatly missed is the legendary Polish filmmaker and Oscar winner Andrzej Wajda whose last film Afterimage is part of the LA Screenings. He passed away on October 9 aged 90.
The 89th Oscars will be held on Sunday, February 26, 2017, at the Dolby Theatre at Hollywood & Highland Center in Hollywood, and will be televised live on the ABC Television Network at 7 p.m. ET/4 p.m. PT.
The Oscars also will be televised live in more than 225 countries and territories worldwide.
Photo courtesy: EFP