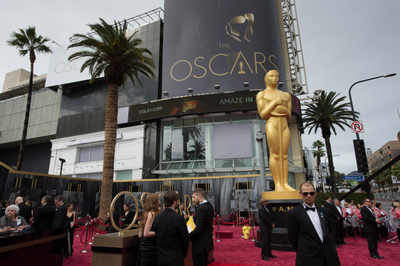 The Academy, in support of President Obama's "My Brother's Keeper" initiative, will present the second annual Careers in Film Summit on Saturday, October 8, at the Samuel Goldwyn Theater in Beverly Hills.
The daylong event for high school and college students will bring together Academy members and other film industry guests to discuss their professions as well as the paths they took to achieve career success.
For the first time, the Los Angeles event will be live-streamed on Oscars.org, and students from around the world will be able to watch each of the six panels.
The Academy also will be presenting Careers in Film Summit–London on Friday, November 11, at the Regent Street Cinema in London.
Presented in partnership with the UK film education charity Into Film, the half-day event will feature three hour-long panels (panelists to be announced at a later date) and is part of the Into Film Festival, stated to be the world's biggest youth-focused film festival.
Some of the film industry professions to be represented include cinematography, composing, sound design, film editing, costume design, special effects makeup, visual effects, public relations and marketing.
The panelists will offer students firsthand knowledge of their experiences working in the industry and identify key knowledge areas and skill sets that are essential for specific careers. Film clips chosen by the panelists will highlight significant work.
Photo courtesy: The Academy