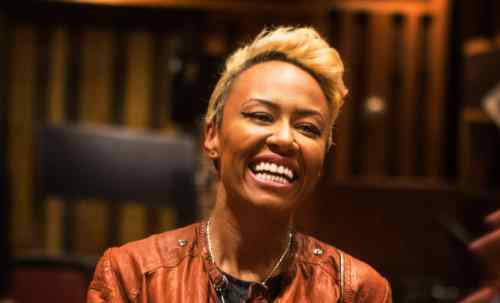 The Lincoln Motor Company has created a new branded content series, "The Journey." It is a campaign that explores inspiration, entrepreneurship and people who have followed their dreams within the African-American community.
Singer / songwriter and Lincoln Ambassador Emeli Sande' shares her "Journey of unconditional love" as part of the series. Sande' is the first artist featured in the program that hopes to inspire new ideas, approaches and possibilities.
"My ambition in releasing music was never really commercial," said Sande'. "The opportunities have been both incredible and humbling. I like working with people who inspire me, that I feel comfortable with and see what comes."
The campaign, which will consist of seven docu-style videos and behind-the-scenes images, will live on www.now.lincoln.com.
The program also consists of advertorial features for both print and digital media, and also will include integrations and talent appearances during various Lincoln events throughout 2014.
"As Lincoln continues to tell its reinvention story and attract a more culturally progressive luxury client, opportunities such as this continue to be of great importance," said Shawn Thompson, Lincoln manager, multicultural marketing.
"These individuals have such inspiring journeys that quite frankly resonate with the brand attributes of Lincoln Motor Company."
In addition to Sande', the series will feature filmmaker Nelson George; director Kenny Leon; artist Danny Simmons; artist Afua Richardson; photographer Terrrence A. Reese; and couture designer Bobby Joseph.
The footage for the program was shot throughout various locations and will be shared via Lincoln's social channels, including Facebook, Twitter and Instagram.
Joseph will be the next featured artist in the campaign.
Lincoln Now, from The Lincoln Motor Company, is a storytelling platform designed to celebrate individuality. Within the pages of the site, Lincoln takes an insider's look at some of the most intriguing artisans, makers and craftspeople that Lincoln has had the pleasure of working with in the fields of art, design, fashion, cuisine, engineering, and more.
The Lincoln Motor Company is the luxury automotive brand of Ford Motor Company.