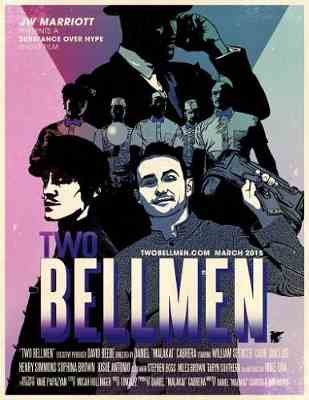 The JW Marriott Hotels and Resorts brand released Tuesday Two Bellmen, the first original short film produced in partnership with the Marriott Content Studio.
The film is being distributed on multiple platforms, including digital – twobellmen.com – in limited theatrical release and in JW Marriott guest rooms.
Directed by Daniel "Malakai" Cabrera in collaboration with Substance Over Hype (SOH), Two Bellmen blends top talent from the hip-hop and B-boy dance world and stars Hollywood stuntmen William Spencer and Caine Sinclair, says the company.
Two Bellmen follows a competitive relationship between two exceptional bellmen that becomes a "crime fighters" friendship when the pair teams-up to thwart an attempted art heist. The bellmen and the JW Marriott's guest service emerge as the heroes.
Launched in September 2014, Marriott's Content Studio is dedicated to publishing, distributing and sharing digital content across multiple platforms and on all screens.
To further the company's focus on next-generation travelers and to drive new business, the studio aims to own original content marketing and produce engaging content that builds worldwide communities of people passionate about travel that will drive commerce to the company's hotels.