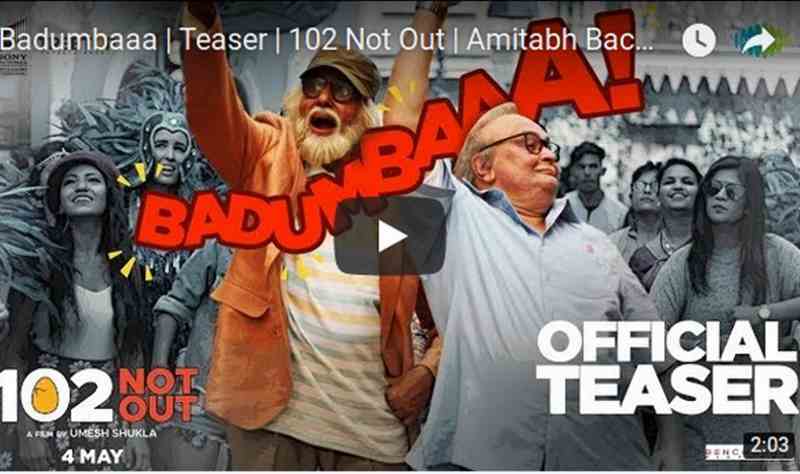 Badumbaaa is supposed to be a boisterous song from the upcoming Bollywood film "102 Not Out" starring Amitabh Bachchan (popularly known as Big B) and Rishi Kapoor. The full song, sung by the veteran actors, will be released on 19th April.
Meanwhile, you can participate in the Badumbaaa dance step competition by sending in your Badumbaaa step entries, and you can get a chance to meet Big B.
In a related development, India's Prime Minister Narendra Modi and Amitabh Bachchan feature at the top in the list of world's most admired people for 2018.
[ Narendra Modi, Amitabh Bachchan Lead Indians in World's Most Admired List ]
The new YouGov's annual study has covered the views of people in 35 countries where it had interviewed more than 37,000 people to compile the list.
The film 102 Not Out – directed by Umesh Shukla – brings together Bachchan and Kapoor after 27 years, with the two actors playing father-son roles for the first time.
In the film, Amitabh Bachchan plays the role of a 102-year-old man and Rishi Kapoor will be his 75-year-old son.
Sony Pictures will be releasing the comedy film 102 Not Out on May 4, 2018.
Photo / Video courtesy: Sony Pictures