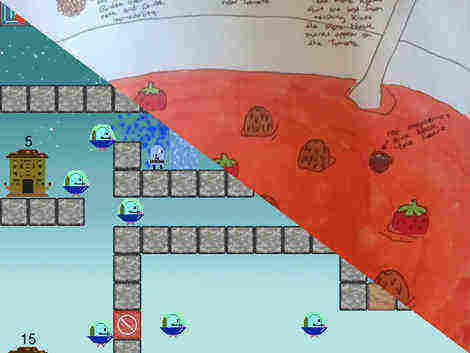 The British Academy of Film and Television Arts (BAFTA) has announced the winners of the 2014 BAFTA Young Game Designers competition at an awards ceremony at BAFTA's Headquarters, 195 Piccadilly in London.
The winners, chosen by a jury of industry experts and celebrity gamers, are:
• 16 year-old Rhianna Hawkins, from Taunton in Somerset, winner of the Game Concept Award – for the best written idea for a new game – for her game Tomatos Role. Rhianna is the first female winner of a BAFTA Young Game Designers award.
• 15 year-old Adam Oliver from Warwick in the West Midlands, winner of the Game Making Award – for a game made using computer software – for his game AlienX. This is the third time that Adam has reached the final stages of the competition, having made the top 10 for the Game Concept Award in 2010 and 2011.
[ Also Visit: RMN Stars BAFTA News Page ]
Now in its fourth year, the BAFTA Young Game Designers initiative aims to inspire the game designers and game-makers of the future by giving 11-16 year-olds the chance to design and create their own game and develop it with industry professionals.
The competition is supported by a year-round programme of activity, including a dedicated website.
Photo courtesy: BAFTA