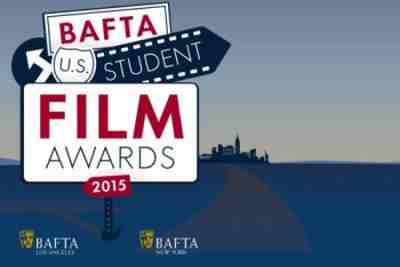 The British Academy of Film and Television Arts Los Angeles (BAFTA Los Angeles) has announced that the 2015 BAFTA US Student Film Award was given to Henry Hughes from American Film Institute for his short film "Day One."
BAFTA members screened all eight final films in contention and voted on the top honor at the Wallis Annenberg Center for the Performing Arts in Beverly Hills.
This marks the first year the BAFTA US Student Film Awards extended nationwide, accepting applications from students studying in schools throughout the US.
[ Movie Mate – For Your Film Promotion ]
A Special Jury Prize Presented by AKA Hotels was awarded to Zoe Lubeck from DePaul University for her film "Lucy." The panel of Hollywood luminaries included BAFTA-nominated director Edgar Wright, Britannia Award-winner Michael Sheen, Variety News Features Editor Shalini Dore, and film editor Christopher Rouse.
Earlier this month, AKA Hotels hosted a special reception in New York to celebrate the students and faculty of participating schools on the East Coast.
"We are deeply committed to celebrating new talent, and supporting those who demonstrate the potential to rise to the very top of our profession" said Kieran Breen, BAFTA Los Angeles Chairman.
The evening concluded with an after-party and the presentation of this year's Student Film Award and Special Jury Prize winners.
This spring, BAFTA invited 89 of the most elite film schools from across the United States to submit student films for consideration.
[ Click here for more BAFTA News ]
The BAFTA US Student Film Awards identify and celebrate the best creative works produced by American and international students studying in the United States.
The event is presented as part of BAFTA's on-going commitment to supporting and developing emerging talents, with the finalists also invited to attend BAFTA's year-round educational events in the US.
The BAFTA US Student Film Awards also serves to connect rising international student filmmakers with experts from the UK entertainment industry.