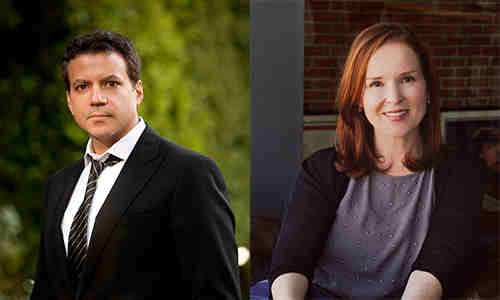 Three-time Oscar-nominated producer Michael De Luca and Emmy-nominated producer Jennifer Todd will produce the 89th Oscars telecast, Academy President Cheryl Boone Isaacs has announced.
It will be their first involvement with the Academy Awards, which will air live on the ABC Television Network, and broadcast worldwide, on Oscar Sunday, February 26, 2017.
"What a talented team," said Boone Isaacs. "Mike and Jennifer have a great working relationship and a tremendous love and respect of film, and will surely draw from their vast experience to create an exceptional and unforgettable event for movie fans everywhere."
De Luca earned Best Picture Oscar nominations for producing "Captain Phillips," "Moneyball" and "The Social Network." He is credited on more than 60 films, including such features as "Fifty Shades of Grey," "Blow," "Magnolia," "American History X" and "Boogie Nights."
A former president of production at Sony Pictures, DreamWorks and New Line Cinema, De Luca is currently producing the last two films of the "Fifty Shades" trilogy for Universal, "Fifty Shades Darker" and "Fifty Shades Freed," which will be released in 2017 and 2018, respectively.
Todd is currently president of Pearl Street Films, the production company founded by Ben Affleck and Matt Damon, where she produced the upcoming film "Live by Night," due out December 25, and executive produced this year's "Jason Bourne."
Her other credits include such films as "Alice through the Looking Glass," "Celeste and Jesse Forever," "Alice in Wonderland," "Across the Universe," "Prime," "Memento," "Boiler Room," and the "Austin Powers" films. Todd earned an Emmy nomination for her work on the HBO television movie "If These Walls Could Talk 2."
Photo courtesy: The Academy