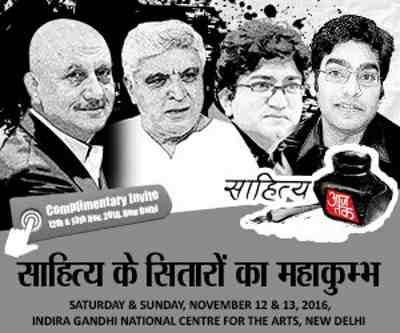 India's leading TV news channel Aaj Tak has announced the first edition of Sahitya Aaj Tak event.
The two-day literature festival is scheduled to take place on the 12th and 13th November at the Indira Gandhi National Centre for the Arts, New Delhi.
Speakers at the event will include Javed Akhtar, Anupam Kher, Kumar Vishwas, Prasun Joshi, Anurag Kashyap, Chetan Bhagat, Kapil Sibal, and others.
[ Also Read: Knowledge Stories for Children ]
According to Aaj Tak, the festival will not just showcase cultural shows and theatre, but it also promises to give budding writers a vibrant audience to narrate their scripts.
The entry to the event is complimentary on registrations.
Photo courtesy: Aaj Tak