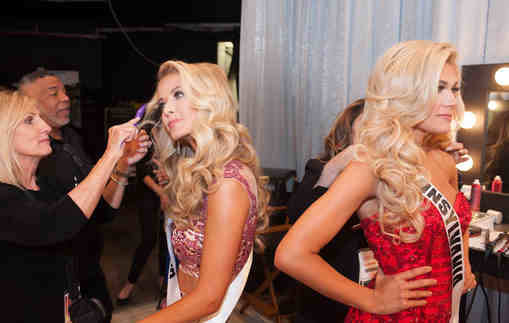 As families of the 51 Miss USA contestants arrived in Baton Rouge, the preliminary competition is underway to select this year's 15 semi-finalists.
These Top 15 winners will be announced during the live broadcast Sunday, July 12, starting at 8 p.m. ET/5 p.m. PT.
Paula M. Shugart, president of the Miss Universe Organization, welcomed the parents, family and friends who arrived for the competition.
Judges for the preliminary competition included Inside Edition entertainment manager Alison Taub, communications executive BJ Coleman, president / executive producer of the People's Choice Awards Fred Nelson, and Louisiana-based fashion and lifestyle blogger, Jennifer Palpallatoc.
Like this Sunday night's show, the preliminary competition was streamed live on www.missusa.com.
The 2015 Miss USA pageant will telecast LIVE on Sunday, July 12 from The Baton Rouge River Center at 8 p.m. ET/5 p.m. PT on REELZ Channel. The pageant will also be streamed LIVE on www.missusa.com.
Photo / Video courtesy: Miss Universe Organization