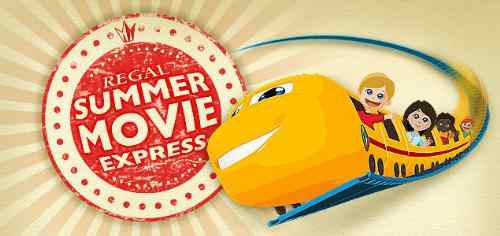 The nine-week film festival takes place at 10:00 a.m. on Tuesday and Wednesday mornings. The start dates for Summer Movie Express vary based on local school schedules. A portion of each $1 admission goes to assist the Will Rogers Institute.
Regal Entertainment Group (NYSE: RGC), a leading motion picture exhibitor owning and operating a theatre circuit in the United States, announced Tuesday that the Summer Movie Express is back for its 23rd year.
The launch of this summer's program brings family movies for only a dollar to more than 350 Regal Entertainment Group theatres across the country.
[ Also Read: The Amazing Spider-Man 2 Flavor for Baskin-Robbins Ice Cream ]
"Many families make this a summer tradition and look forward to our announcement of the long list of fun movies coming their way. And for Regal, this helps us instill that love of moviegoing in another generation," said Ken Thewes, chief marketing officer at Regal Entertainment Group.
"The titles this year appeal to a diverse group of tastes, and we know there is a little bit of something for everyone."
Each week, there will be two featured films at the early morning matinee show time of 10:00.
Check out the full list of participating locations, local festival dates, and other information.