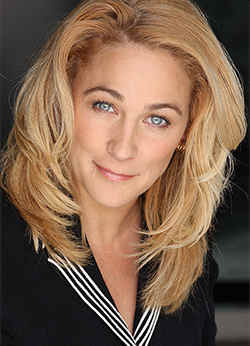 Susan Johnston is leading a technology-laden wave that is poised to catapult the filmmaking business in the New Media space, which is evolving at a breakneck pace.
A great advocate of technology adoption in the world of cinema, Susan believes that digital technologies can transform the entire entertainment ecosystem.
As a result, she says, the filmmakers can hope to see a slew of opportunities opening up for them – and even a billion-dollar blockbuster film just released over the Web is possible.
Among her responsibilities, currently she is managing a New Media Film Festival, which she founded in 2009.
So, RMN Stars invited Susan Johnston to shed more light on the New Media business for the benefit of all stakeholders in the global entertainment markets.
Here is what she says in an exclusive interview with Rakesh Raman, the managing editor of RMN Stars.
1. What is the current state of New Media in the entertainment markets – a reality or rhetoric?
Reality. All forms of media (shot on mobile / tablet, film, digital, etc.) can be monetized. New Media covers all media, all countries, all ages and it is ever-changing.
2. Is the traditional world of cinema ready to embrace the New Media technologies for content creation and distribution, as content monetization is primarily happening through traditional screens?
Monetization is happening on thousands of platforms (windows) with different metrics and output. Those that strategize and disseminate their content into various formats will have a longer and more prosperous experience in the New Media space.
When working with people and their content we look at how they see their end result and then we expound on various other options beyond the typical space offering many different ways to communicate that story across global communities and distribution output.
3. Should content depend on the medium that delivers it or can we have medium-agnostic content?
Start with a great story, choose the right tools to tell that story and the right people to utilize those tools. Start with a great story, always, period.
4. As most filmmakers have limited knowledge of the digital or New Media platforms, how should they add the New Media dimension to their filmmaking skills?
When embarking on a new area of knowledge, search for information that resonates with the questions you have. For New Media, you can look at what stories are being accepted into high level festivals in that genre and what categories they have and what cameras were used to capture / create that story.
In addition, you can get on informational email lists where you are updated as new information comes up. There are online webinars and expos, some of which are free.
5. What role does New Media Film Festival play in promoting the adoption of New Media for filmmaking and content commercialization?
New Media Film Festival makes the cutting edge accessible by constantly watching, listening and engaging with tech creators and content creators around the world.
We often test systems for new technologies, CDM's etc. both hardware and software. We also align ourselves with companies, people and organizations that are thought leaders.
6. What kind of evolution is happening in the New Media domain to benefit filmmakers?
The fact that a story can be told in the exact amount of time it is needed to be told well, is evolution. I came up in the era where TV, film and music were separate; they each had a time frame in which you had to format your story, that has all changed.
Content as little TRT (Total Running Time) as 30 seconds can be compelling and not be an ad for something and we can monetize it!
7. Can we expect to see a billion-dollar blockbuster film exclusively released over the Web?
Anything is possible. For me it is all about incremental monetization in the digital space. I did a quick search and saw that in 2012 census over 7 billion people lived in the world.
If half of them paid 99 cents to watch the same content, regardless of how long it was, one minute to 3 hours, even including any costs for payments and implementation, you would be well over your billion dollar grossing blockbuster film.
---
Susan Johnston (pictured above) is the President of Select Services Films, Inc. a production company with a casting division and a New Media Film Festival division. Susan founded the New Media Film Festival in 2009 to honor stories worth telling in the ever changing landscape of media, New Media. She has a background in the traditional film and TV industry, but has also become known in recent years as a pioneering new media producer.
---