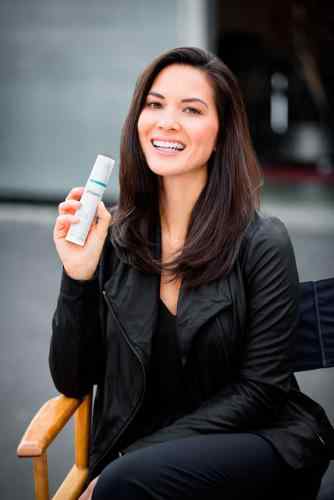 Actor, comedienne and philanthropist Olivia Munn has announced her partnership with Proactiv+ as the newest brand advocate who will share her story of beating breakouts and rediscovering clear + radiant skin.
"Being in my 30s, I never imagined having to deal with acne again. It was something I had as a teenager. But I woke up one day and saw unwelcomed blemishes – my skin was changing," said Olivia.
"But now as an adult, I'm a lot wiser; I realized that acne isn't curable – it's about management and protection. I wanted a system that could help my breakouts and still be healthy for my skin. Proactiv+ was the answer."
[ Also Read: Bollywood Actor Mithun Chakraborty Stars in GoDaddy Campaign ]
Beginning in spring 2014, Olivia will appear in TV commercials and digital campaigns to share her journey to clear, beautiful skin.
"We wanted to work with Olivia, obviously because she loves Proactiv+, but also because of her honesty, charismatic personality and sense of humor," said Greg Renker, co-founder and co-chairman of Guthy-Renker.
Guthy-Renker is a leading direct marketing company. It has introduced Proactiv Solution for acne treatment.