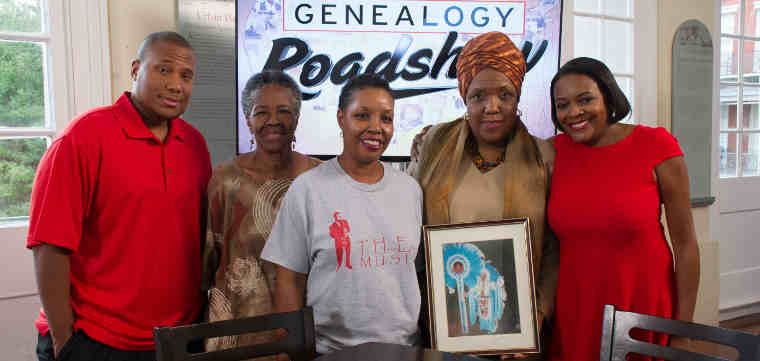 In honor of Black History Month, PBS has released its programming lineup and online content offerings that will enrich viewers' understanding of African-American history and culture.
As part of its plan to provide diverse programming and resources for all Americans year-round, PBS will offer special new episodes from popular titles, along with encore programming—all of which will stream online after broadcast on the PBS Black Culture Connection.
[ PBS Appoints Jonathan Barzilay as Chief Operating Officer ]
In addition to on-air programs, the PBS Black Culture Connection (BCC), an extension of PBS.org featuring black films, stories and discussion across PBS, will debut new "Top 10" Lists with recommendations for must-see documentaries and must-read authors, as well as little-known black history facts.
In the picture above: Genealogy Roadshow in New Orleans featuring Cherise Harrison-Nelson and family with Kenyatta Berry at the Cabildo. Photo courtesy: Pat Garin, 2014