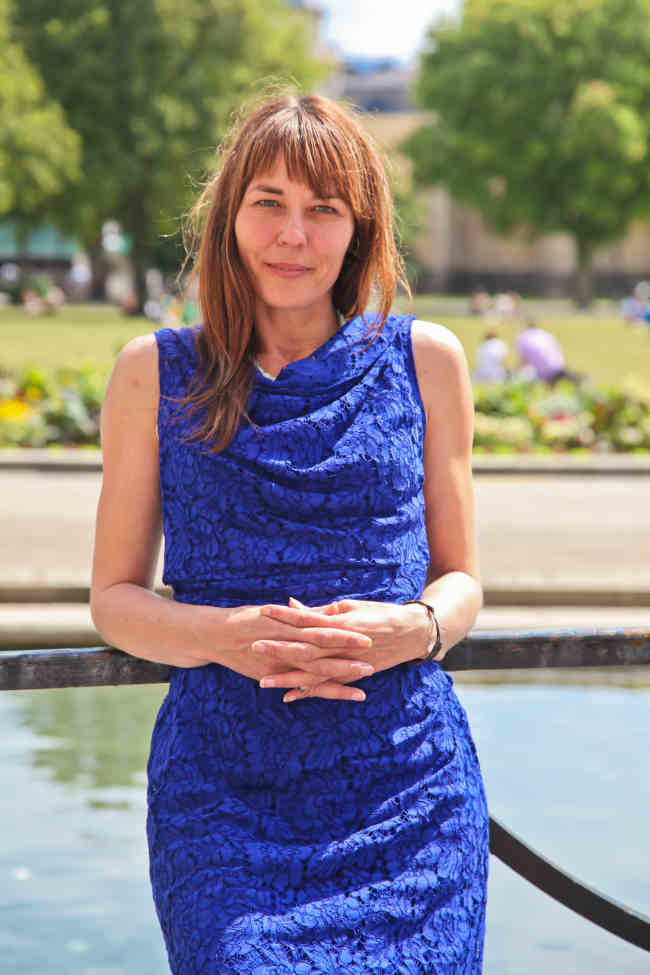 In the plethora of film festivals happening around the world, Encounters Festival stands out as UK's leading short film and animation event. While showcasing the work of up-and-coming filmmakers for the global film fraternity, Encounters Festival also provides the necessary hand-holding to young filmmakers to help them create a niche for themselves in the oceanic film world.
Besides other achievements, in 2010 Encounters Festival became a qualifying festival for the Academy Awards Short Film Category. In 2011, it announced a new partnership with the European Film Academy Short Film Initiative, becoming a member of the 15 European festivals that present the nominations for the European Film Academy Short Film Awards.
As Encounters Festival is getting ready to celebrate its 20th anniversary this year (September 16 – 21, 2014), RMN Stars invited Festival Director Debbi Lander to have her views on the evolving film market and the relevance of Encounters Festival.
Here's what Debbi said in an exclusive interview with Rakesh Raman, the managing editor of RMN Stars.
1. How do you define the content quality of a film?
The quality of a film is the originality and craft of the work. It's in the vision expressed and the filmmaker's visual acuity in terms of expression of that vision. It's the combination of all elements – story and dialogues, lighting, acting, editing, music, cinematography and production values. Essentially it is about the idea, its execution and its impact. Quality is excellence in all dimensions of film making and contextualized within the form used, the story told and the industry standard for its type.
2. While there is a surfeit of film festivals happening around the world, what is the relevance of a film festival for a new filmmaker?
A film festival provides a community for the filmmaker to connect to. It offers them a platform to present their work to industry and professionals, raising their profile and bringing them to the attention of people whom they might not have otherwise met. If the festival gives awards, it can be a gateway for them into a professional career. Most significantly, it is the way a filmmaker can feel part of the industry and get a sense of how an audience responds to their film.
3. As film festivals have different levels of reputation, which parameters should a filmmaker consider before selecting a film festival for participation?
They should start with their intent – what do they want to achieve? Some festivals are public facing and others are industry events. It's also about career routes – what type of films do I make and which festivals promote these best? Define your market and then find your festival.
4. While short film is not really a commercial film format, what are the reasons that Encounters Festival focuses on short films?
Short film is one of the most creative art forms on Earth and a space for research and in which an artist can experiment, take risks, explore their craft and develop their cinematic vision. We champion it as an art form, place for information communications and a talent development space. It is a flexible, powerful medium and has the ability to convey a bold idea in a contained space.
5. What is the contribution of Encounters Festival in creating a professional ecosystem for all stakeholders – including filmmakers, investors, artists, marketers, consumers, and so on?
We run the UK's longest running and leading International competition which routes filmmakers into the industry. This features alongside a programme of industry activity each year to support skills development in our sector, bring filmmakers and buyers, distributors, programmers and audiences together and further best practice in field through access to high-level professionals and current industry knowledge. This is the ecosystem that filmmakers need to thrive in today's landscape for film, media and culture.
6. As most young filmmakers face umpteen challenges related to financing and marketing of their films, how does Encounters Festival help them overcome these challenges?
We introduce them to people who invest in films or exhibit films such as buyers, distributors, programmers and festivals. Showcasing their work at our festival gives them a profile, which assists them in securing the attention of investors and/or securing public funds to make their films. In the past we have also run production and commissioning schemes for filmmakers and our role in commissioning is something we are exploring in terms of our future role as a festival.
7. What is your message for those people who want to adopt filmmaking as a career?
Find your selective emphasis and deviate from the norm, as what the world needs now is originality and someone who has something to say that is worthy of our attention. Film is the medium of the 21st Century so if you have something to say or a creative drive that needs expression, choose short film.
---
Debbi Lander (pictured above) is a programme director and creative producer, operating in the UK and international arts, new media and cultural sectors since 1990. She is currently Festival Director of Encounters Short Film and Animation Festival in Bristol, the UK's leading short film and animation festival.
She is a Fellow of RSA, an Associate of FACT (Foundation for Art and Technology) and a contributor to 'The Mobile Audience' – a critical study and book on media art and mobile technologies (Rodolphi, 2011, edited by Martin Reiser).
She was formerly Creative Programmer for the London 2012 Cultural Olympiad (Northwest) and Programme Director of WE PLAY, the Northwest's cultural legacy programme for the London 2012 (2008 – 2012).
---