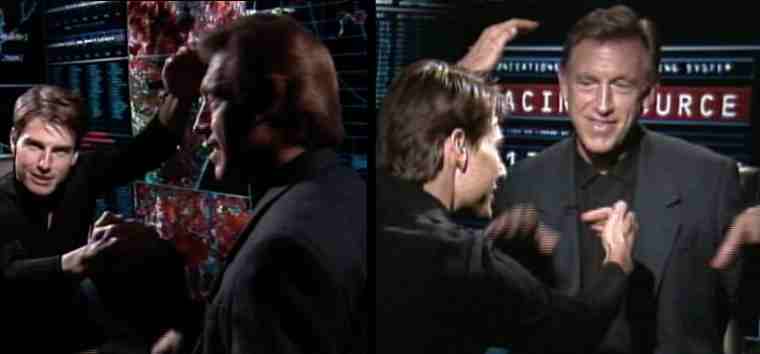 While Tom Cruise stars in Mission Impossible: Rogue Nation, critic / reporter David Sheehan's original web series "Sheehan & The Stars" spotlights an upclose over-the-years look at Cruise describing critical crossroads on his way to becoming a leading movie star.
"Before I start anything, I do get nervous about it," Cruise tells Sheehan, "you know, when you start something you're looking at the mountain and you just take one step at a time and it gets easier and easier and easier."
The actor also talks about what life was like before his success: "I was lonely and isolated," Cruise says, "any person can understand what it's like, at one time in your life, to feel lonely or isolated. That's just one of the things that I really had to look at in playing this part (Lystat in Interview with the Vampire)."
Sheehan asks: "Did you use the isolation that you feel from being a movie star to identify with that?"
Cruise answers: "I don't feel isolated now. Actually, before I became a movie star, and growing up, there were times in my life when I felt isolated. So you look back at that, and think about times when you need to be appreciated."
Cruise has achieved 'action hero' status with the success of one Mission Impossible after another (the current 'Rogue Nation' being his 5th), and, as he explains to Sheehan, it has fulfilled a lifelong dream.
"I've always wanted to make movies," Cruise smiles, "I never thought it would be possible for me to be an actor when I was a kid, but it was something I wanted to do. And I enjoy seeing these kinds of movies. I remember I was in line 15 times for Star Wars and Raiders and all these pictures, so this was a dream fulfilled for me."
And, Cruise offers a quick outline of what his guiding principles have been, as reflected in the Samurai code of his Last Samurai movie adventure.