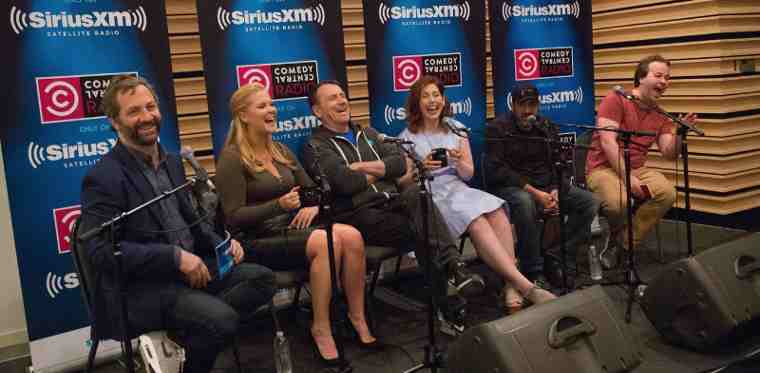 SiriusXM announced Tuesday that the cast and crew of Universal Pictures' upcoming comedy "Trainwreck" will take over Comedy Central Radio over the Fourth of July weekend.
"Trainwreck," directed by Judd Apatow ("Knocked Up, The 40-Year-Old Virgin") and written by and starring Amy Schumer (Comedy Central's "Inside Amy Schumer"), arrives in theaters on July 17.
[ Universal Launches The Trainwreck Comedy Tour ]
The "Trainwreck" Takeover on Comedy Central Radio will showcase comedy from Schumer, Colin Quinn, Mike Birbiglia, Dave Attell, and other comedians from "Trainwreck," as well as feature a special edition of SiriusXM's "Town Hall" series. Moderated by Apatow, SiriusXM's "Trainwreck" Town Hall will include the film's performers discussing their new comedy.
The "Trainwreck" Takeover on Comedy Central Radio will air on channel 95, beginning Saturday, July 4, at 7:00 a.m. ET and will air through Sunday, July 5. The broadcast will also be available through the SiriusXM App on smartphones and other connected devices, as well as online at siriusxm.com.
Comedy Central Radio is part of a comedy lineup on SiriusXM including Jeff & Larry's Comedy Roundup, Jamie Foxx's The Foxxhole channel, Carlin's Corner, Laugh USA, and Raw Dog Comedy Hits and more.