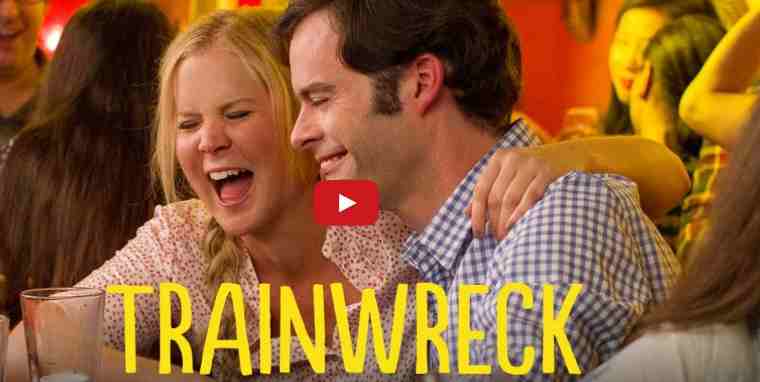 Universal Pictures and CrowdRise have announced the launch of the upcoming "The Trainwreck Comedy Tour" presented by Live Nation.
The tour kicks off at Boston's The Wilbur on June 14 and concludes in Los Angeles at The Wiltern on June 21. All proceeds will benefit various nonprofits and charities across the United States and Canada that have been brought together by CrowdRise, an online platform for charitable fundraising. Tickets for the tour are on sale now. Trainwreck will arrive in theaters on July 17.
Comprised of the talent from Trainwreck, the new comedy starring and written by Amy Schumer (TV's Inside Amy Schumer) and directed by Judd Apatow (Knocked Up, The 40-Year-Old Virgin), Schumer, Colin Quinn (HBO's Girls, TV's Saturday Night Live), Mike Birbiglia (Sleepwalk with Me, The Fault in Our Stars), Vanessa Bayer (Saturday Night Live, TV's Portlandia) and Dave Attell (TV's Insomniac with Dave Attell, Arrested Development)—and Apatow, "The Trainwreck Comedy Tour" will crisscross the U.S. and Toronto on a fast seven-cities-in-eight-nights sprint from June 14 – 21.
The comedy, from a script written by Schumer, co-stars Brie Larson, John Cena, Tilda Swinton and LeBron James. Apatow produces Trainwreck through his Apatow Productions alongside Barry Mendel (Bridesmaids, This Is 40).