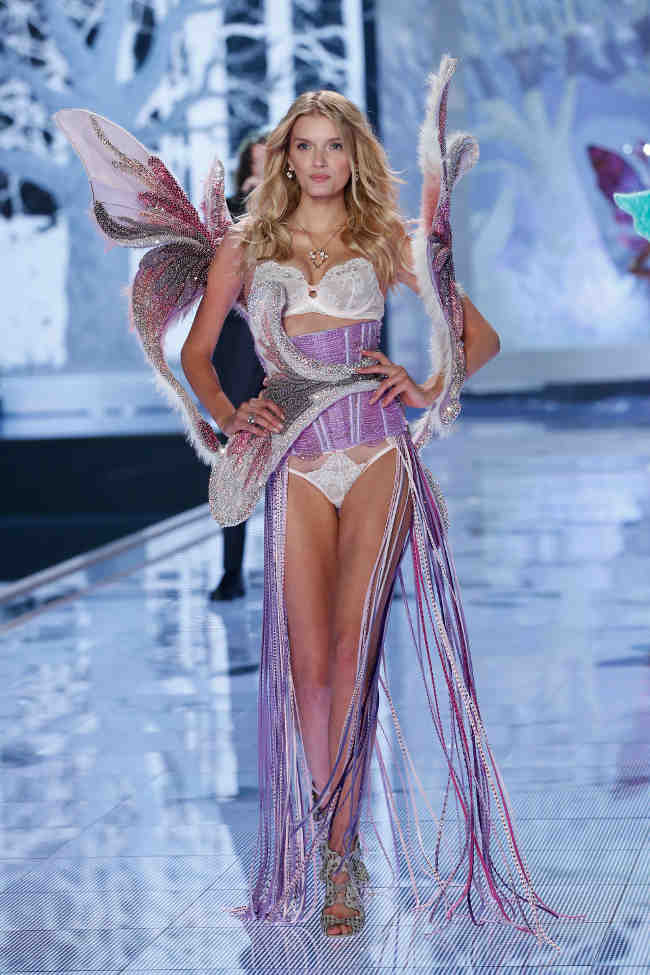 Fashion jewelry brand Swarovski celebrates the Victoria's Secret Fashion Show—this year held in London for the first time.
The invitation-only event marked the twelfth year of the partnership between Victoria's Secret and Swarovski, and took place at Earl's Court Exhibition Centre on December 2, 2014.
Since 2002, Swarovski has provided crystals to adorn costumes and jewelry of the most glamorous events on the fashion calendar, including the Victoria's Secret Fashion Show.
This celebrated catwalk extravaganza is where lingerie, and couture meet, as the world's most beautiful models—known as Victoria's Secret Angels—blaze a trail down the runway.
This year, the Victoria's Secret Runway Show will be aired on CBS at 10pm EST on Tuesday, December 9, 2014.
Victoria's Secret is a leading specialty retailer of lingerie and beauty products.