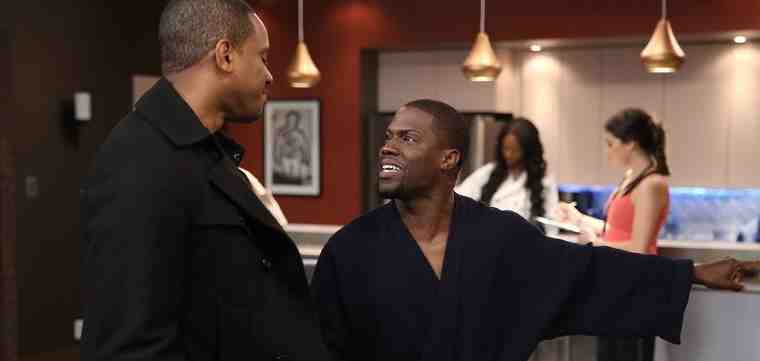 It is time for the Winter 2015 return of "Real Husbands Of Hollywood". After her weekend in jail, Tisha Campbell Martin kicks Duane out, so Duane promptly moves himself in to Kevin's penthouse.
Kevin's protests don't survive the hotty masseuses, posh butler and high-profile negotiations Duane is making. But when Tisha proves incapable of managing domestic life, Kevin refuses to give Duane back. Who will get custody of Duane?
Meanwhile, Nelly writes a hit song for girlfriend Bridgette (Erica Ash), but she reverts to her homicidal tendencies when Nelly doesn't keep his word. Will Nelly survive Bridgette's wrath?
R&B singers Tamar Braxton and Elle Varner guest star.
New episodes of "Real Husbands Of Hollywood" air Tuesdays at 10 P.M. ET/PT in January, beginning January 6th.