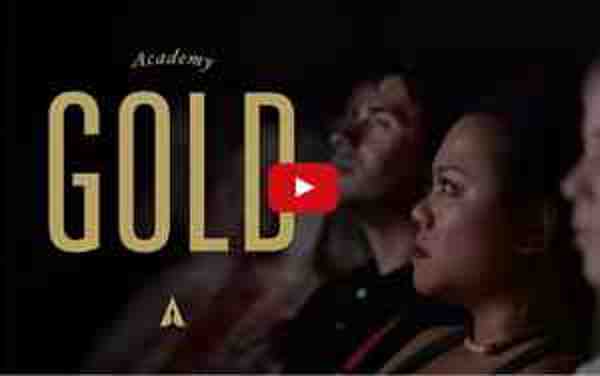 The Academy of Motion Picture Arts and Sciences has announced the launch of the 2018 Academy Gold internship enhancement and mentorship program for students and young professionals from underrepresented communities.
Currently, there are 22 entertainment industry partners, including Annapurna Pictures, Creative Artists Agency (CAA), Deluxe, The Walt Disney Company, Dolby Laboratories, FotoKem, FremantleMedia, HBO, Illumination Entertainment, IMAX, Lionsgate, Overbrook Entertainment, Panavision, Paramount Pictures, Participant Media, Snap Inc., Sony Pictures, Technicolor, Twentieth Century Fox Film, Universal Pictures, Univision and Warner Bros., committed to the program.
Each partner will sponsor up to three interns for the eight-week summer program, which offers participants exclusive networking opportunities with Academy members and industry professionals, screenings and educational workshops.
Internships are available to undergraduate and graduate college students with an emphasis on high-quality, underrepresented talent in order to help them acquire the knowledge, skills and connections to achieve success as they navigate full-time, above- and below-the-line entertainment industry careers.
Last summer, 69 interns (including 18 interns placed within the Academy) participated in the inaugural Academy Gold program and had an opportunity to learn firsthand about every aspect of filmmaking – from finance to production – from Academy members and other industry professionals.