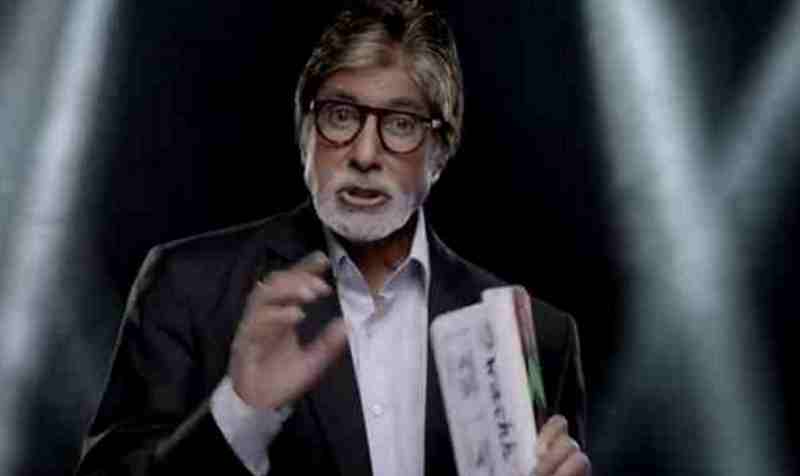 In India, if you have to buy fake Twitter followers, the prevailing rate is less than 1 rupee for each follower.
Although Bollywood actor Amitabh Bachchan is a popular man among the real Indian masses, he is still craving for artificial fan following on the microblogging platform Twitter.
Bachchan today implored Twitter to increase the number of his followers stating that he has been tweeting a lot to have engagement with more virtual fans. He also asked the site to let him know if he has to do something more to have more followers.
Currently, Twitter shows over 34 million followers for Bachchan. The number is less than the number of followers (over 35 million) on the Twitter account of another Bollywood actor Shah Rukh Khan. Perhaps, this fact is troubling the veteran actor who has spent almost 50 years in the Indian film industry.
Although people boast about the number of their social media followers, most of these followers are fake. Perhaps Bachchan as well as other celebs are aware of this harsh reality. But in order to hoodwink their gullible fans – most of whom are uneducated – they keep crowing about their social media popularity one way or another.
[ Amitabh Bachchan Compares Old Bollywood with New Bollywood. वो भी क्या दिन थे! ]
Fake Followers
In fact, you can buy social media – including Twitter – followers at the rate of peanuts from the online follower suppliers.
Specialized companies openly sell social media follower profiles which are not real supporters of the account holder. They only appear as a number on the user profile – like 34M (34 million) on Bachchan' Twitter profile or 42M on Narendra Modi's Twitter account.
In India, if you have to buy fake Twitter followers, the prevailing rate is less than 1 rupee for each follower. If you have to buy, say, 1,000 followers, it will cost you just Rs. 800. With a little more search, you can find even cheaper deals.
These fake followers are not real people. The follower sellers create these fake profiles and sell them to users at very cheap rates. Almost every popular person or their digital agencies buy these fake followers. You should never get impressed by the number of followers on a social media account.
The number of real flesh-and-bone followers on a celebrity's social media profile is not even a fraction of the number shown on their account. You can verify this fact on Bachchan's Twitter account. Although the actor claims he has millions of Twitter followers, the real engagement (such as Replies, Retweets) on his tweets is merely in hundreds.
Then where are those millions of followers (that his account shows) if they can't interact with Bachchan's tweets? They don't exist in the real world. That number is just a number on the digital screen.
T 2795 – Arre yaar Twitter ji .. yaar ab toh hamare numbers badha do .. kab se itna kuch dal rahe hain .. kuch aur karna ho, number badhane ke liye to bolo🙏🙏🙏🙏🙏🙏🙏 .. TJKBM !!! pic.twitter.com/V5L4AMJNGq

— Amitabh Bachchan (@SrBachchan) May 4, 2018
There are digital media experts who can do qualitative analysis of a particular account to reveal the real popularity of the account holder. That is an uphill task.
If the celebs do not understand these subtleties of the digital universe, they must stop making false claims about their virtual popularity because that is nothing but deceit.
By Rakesh Raman, who is a government's National award-winning journalist and social activist. He had been associated with the United Nations (UN) through United Nations Industrial Development Organization (UNIDO) as a digital media expert to help businesses use technology for brand marketing and business development. He also runs a free school for deserving children under his NGO – RMN Foundation.