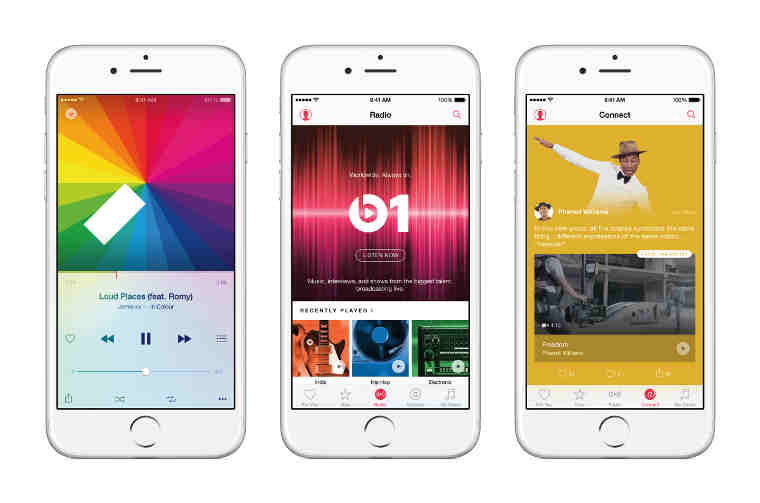 Apple unveiled Monday Apple Music, a single, intuitive app that combines the best ways to enjoy music — all in one place.
Apple Music is a streaming music service, a worldwide live radio station from Apple broadcasting 24 hours a day and a new way for music fans to connect with their favorite artists.
According to the company, Apple Music combines the largest and most diverse collection of music on the planet with the expertise of world-class music experts who have programmed playlists for your iPhone, iPad, iPod touch, Mac, PC, Apple TV and Android phones.
Apple Music will be available starting on June 30 in over 100 countries.
Starting on June 30, music fans around the world are invited to a 3-month free membership, after which a $9.99/month subscription fee will apply. There will also be a family plan providing service for up to six family members available for $14.99/month.