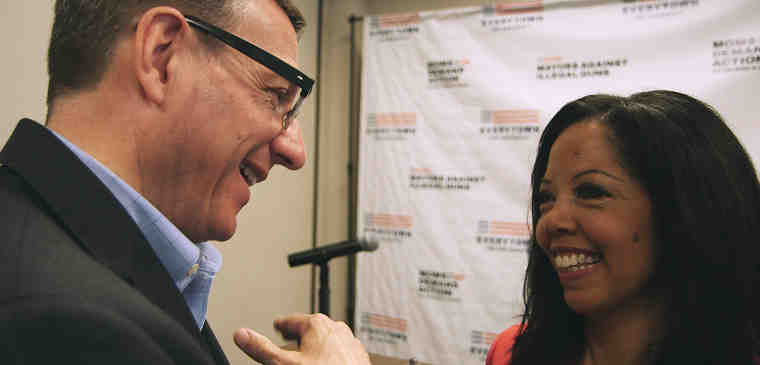 PBS announced Monday that Armed In America, a special two-night television event exploring the nation's rising gun violence, is scheduled for Monday and Tuesday, May 9-10, 2016.
It centers around two documentaries presented by Independent Lens: "Peace Officer," about a former sheriff who, after establishing and training Utah's first SWAT team, raises questions about the dangers of what he sees as the increased militarization of police when that same unit kills his son-in-law 30 years later (airs Monday, May 9, 9:00-10:30 p.m. ET on PBS).
[ Gun Violence: 100,000 People Killed in the U.S. ]
"The Armor of Light," which profiles the faith journeys of two Christians as they fight gun violence: the mother of a teenage shooting victim and an evangelical minister who questions whether one can be both pro-gun and pro-life. (airs Tuesday, May 10, 8:00-9:30 p.m. ET on PBS).
One-hour town hall conversations about the issues presented in the films will immediately follow both broadcasts.
[ Has Obama Failed in the Fight Against ISIS Terrorism? ]
Viewers will be able to watch the two-night event on-air and online via a live stream simulcast.
Michel Martin, weekend host of NPR's "All Things Considered," will moderate these special discussions. Both Armed In America town halls will be taped at the Northland Church in Longwood, Florida, on Wednesday, April 27.
As a multi-platform initiative, Armed In America will also deliver content and conversation through a digital presence and social media discussion.
Live perspectives shared on social media during the broadcast will be directly integrated into the on-air broadcast and aggregated online in a social hub for continued dialogue and discussion.
Photo courtesy: PBS / Jeff Hutchens