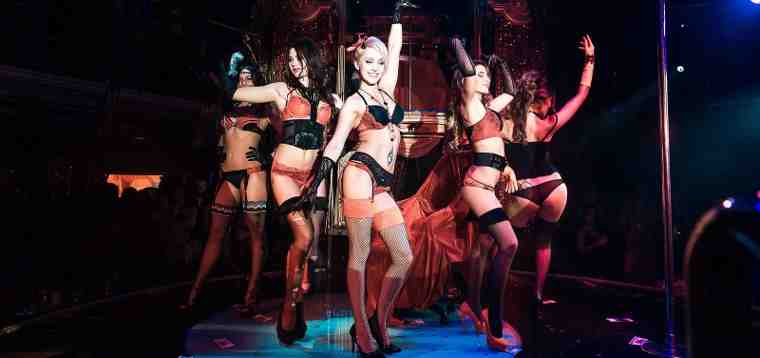 On October 16th the stage of the New York concert venue Webster Hall will host the first Russian show to be premiered on Broadway.
A provocative musical, "The Beast and the Beauties," produced by the President of the Association of Russian Striptease clubs and owner of the "Golden Girls" Club in Moscow, Mr. Lucky Lee, is stated to be the main intrigue of the season.
The author and the producer will star as "The Beast" with "The Beauties" – 15 Moscow striptease dancers – by his side, ready to bare all on the American stage for the idea of peace in the world.
The plot of the musical, based on the autobiography of its creator, raises the most vital questions of our time: the limits allowed in erotic art, the relationship between the society and the individual, morality and freedom, the psychology of personal life, happiness and its pursuit.
The main characters of the show "The Beast and the Beauties" tell us to "fire with our eyes, not bullets" and "blow up dance floors, not houses," continuing the tradition of the legendary fighters for peace and justice, who are loved by millions of people. But how well they manage to express their thoughts and convey their message is for the audience to judge.
The "Golden Girls" Club was founded more than 10 years ago in the depths of Moscow's top aristocratic entertainment holding, "Golden Palace".