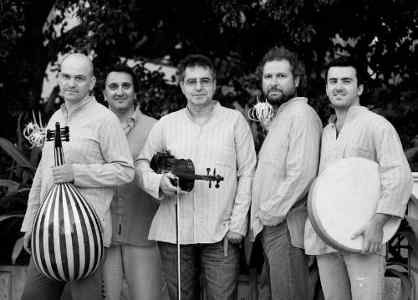 The Boston Byzantine Music Festival will take place on the campus of Hellenic College Holy Cross on Feb. 24–25, 2014.
The festival will highlight the riches of Byzantine music and its connections with the music of the Near East through a series of talks and performances.
Byzantine art is commonly associated with the majestic architecture of domed cathedrals or the mystical quality of icons, but its splendor is equally visible in Byzantine chant, an a cappella musical tradition first recorded in written form over one thousand years ago.
Featuring both the spiritual chant of the Greek Orthodox Church and early Eastern Mediterranean instrumental and vocal music, the festival will demonstrate both the sacred and secular impact of the Byzantine musical tradition.
The festival is sponsored by the Mary Jaharis Center for Byzantine Art and Culture with the New York Life Center for the Study of Hellenism in Pontus and Asia Minor at Hellenic College Holy Cross. More information is available at www.maryjahariscenter.org
Photo courtesy: Hellenic College Holy Cross