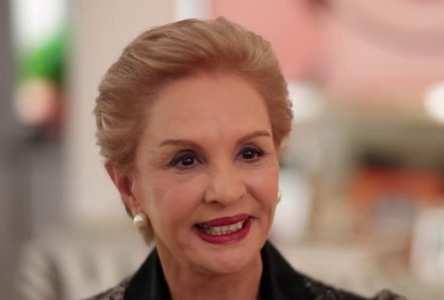 "Be Your Own Muse" video series captures fashion as the transformative platform enabling women to be whoever they want.
Moda Operandi, an online luxury retailer to provide consumers access to the full collections of top designers directly from the runway, launched the video series today, Feb. 17.
This fashion week season and video launch marks the start of Moda Operandi's "Be Your Own Muse" theme of the year.
Carolina Herrera and Georgina Chapman are among the first to share how they have learned to look within for inspiration and use fashion as a powerful tool to cultivate their identity.
The videos were shot and produced by Moda Operandi's Bettina Santo Domingo in New York City. Now the team travels to Europe to capture the Muses behind some of the brands in London and Paris.
"Be Your Own Muse" is a continuing series from Moda Operandi. You can watch the video series by visiting Moda Operandi and shop the latest trunkshows straight off the F/W 2014 runways.
Photo courtesy: Moda Operandi