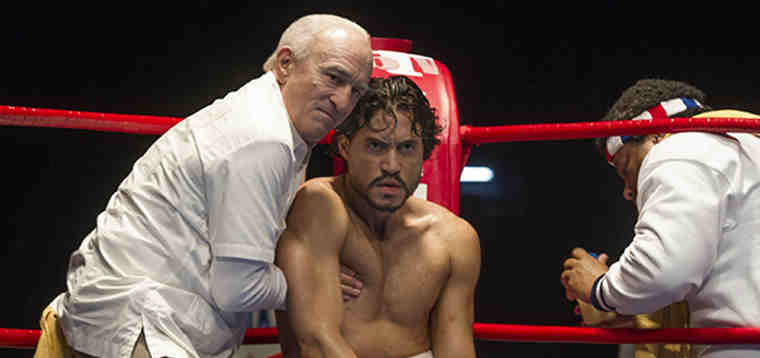 On Monday, May 16th, the Festival de Cannes will welcome Robert De Niro in the Grand Théâtre Lumière of the Palais des Festivals for a special screening in Official Selection of Hands of Stone by Venezuelan director Jonathan Jakubowicz.
The movie is about the common history of Panamanian boxer Roberto Duràn (Edgar Ramírez) and manager and coach Ray Arcel (Robert De Niro) who is going to take him to the highest worldwide successes of the ring in the '70s and '80s, including legendary fights against Sugar Ray Leonard.
[ Also Read: Cannes Film Festival to Feature Top European Producers ]
"I'm excited to be coming back to Cannes especially with this movie Hands of Stone that I'm so proud of," said Robert De Niro. "This movie is uplifting, triumphant and a good time for audiences, so I'm looking forward to seeing my friends from across the world of cinema in joining us for this fun event."
De Niro starred in two Palmes d'or (Taxi Driver by Martin Scorsese in 1976 and Mission by Roland Joffé in 1986). He's been nominated seven times at the Academy Awards and that he won two Oscars, one for The Godfather II by Francis Ford Coppola in 1975 and one for Raging Bull by Martin Scorsese in 1981.
He was also President of the Jury of the Festival de Cannes in 2011.
Hands of Stone will be released in the USA on August 26th and will be screened in the Grand Théâtre Lumière of the Palais des Festivals on Monday, May, 16th at 10PM.
[ Visit and Support RMN Foundation Free Schools for Children ]
Robert De Niro, director Jonathan Jakubowicz, Edgar Ramírez and Ana de Armas, will be in attendance. The Weinstein Company is the US distributor and international sale agent for the film.