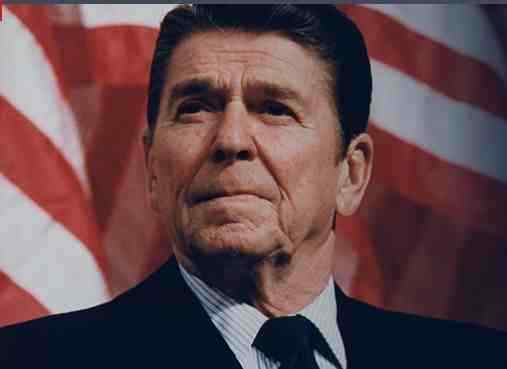 GOP has reacted sharply to a proposed film project on America's 40th president Ronald Reagan. The Republican party has launched an online petition that suggests to boycott the disgusting idea of humor in the film that is supposed to highlight Reagan's Alzheimer's disease.
Alzheimer's is a progressive mental deterioration caused by the degeneration of the brain. It is believed to be a common cause of premature senility.
Reagan was diagnosed with Alzheimer's disease in 1994 when he was 83 years old.
[ Trump Presidency Favorable for Stock Market: Survey ]
Hollywood is shopping around a Reagan "Alzheimer's comedy" that doesn't just insult the 40th president's decade-long battle with Alzheimer's, but also the millions of Americans whose loved ones are severely affected by this lethal, debilitating disease, GOP says in its petition.
It further says that even Hollywood liberals should understand that using a disease that breeds fear, confusion, and a long, drawn-out death is not a source of cheap entertainment.
[ Visit and Support RMN Foundation Free Schools for Children ]
Meanwhile, Will Ferrell has decided not to portray an ailing Reagan in the political comedy "Reagan."
"We stand with the Reagan family, who have spoken earnestly about how this senseless film insults their beloved father's legacy and dignity," GOP says. "It's time for Hollywood to do the right thing and pitch this 'comedy' into the garbage where it belongs."
"Sign our letter to shameless Hollywood liberals," urges the GOP petition, which has been signed by more than 6,800 people.
Photo courtesy: GOP