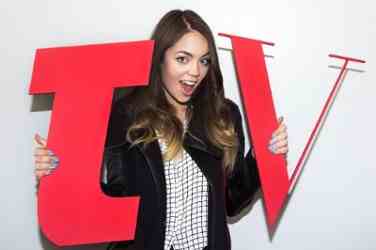 Conde Nast Entertainment (CNE) named digital star Claudia Sulewski as the host of Teen Vogue's official YouTube channel. Claudia is the first star to take on the role of "host" for a Conde Nast branded YouTube channel.
"Claudia is a talented young star that speaks directly to the Teen Vogue audience and we're thrilled to have her on board," said Michael Klein, executive VP, Programming & Content Strategy, Digital Channels at Conde Nast Entertainment. "This is another step in our broader CNE strategy of celebrating YouTube audiences by bringing on the right influencers for the right channels."
She will work with CNE and the Teen Vogue editorial teams to create a personal, insider experience online. Through her unique voice and lens, Claudia will bring to life on video all that is relevant in the Teen Vogue world and will join the YouTube online conversation with Teen Vogue fans.
At launch, she will curate a weekly YouTube experience for the Teen Vogue audience; the first episode was launched Thursday.
Conde Nast creates content for consumers across its twenty print and digital media brands: Vogue, Vanity Fair, Glamour, Brides, Self, GQ, The New Yorker, Conde Nast Traveler, Details, Allure, Architectural Digest, Bon Appétit, Epicurious, Wired, W, Lucky, Golf Digest, Golf World, Teen Vogue and Ars Technica.
The company launched Conde Nast Entertainment in 2011 to develop film, television and digital video programming.