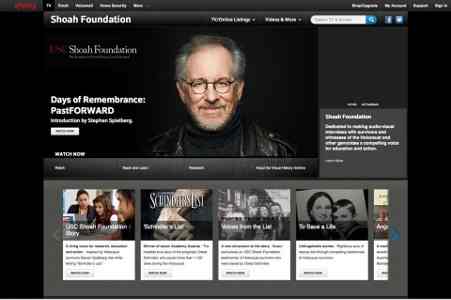 Comcast and USC Shoah Foundation, an organization dedicated to overcoming prejudice, intolerance and bigotry through the educational use of its visual history testimonies, have announced a five-year partnership.
They will annually bring the series "Days of Remembrance: PastFORWARD" to Comcast Xfinity customers On Demand and through the Xfinity TV Go app and online to any Internet user.
Comcast will carry the award-winning films and other features about the Holocaust exclusively and at no cost for seven weeks starting Tuesday through May 25 and in conjunction with the U.S. National Days of Remembrance (April 27 – May 4, 2014), a commemoration of the Holocaust held every spring.
[ Also Read: Russian Crimean Annexation: Impact on Ukraine's Holocaust Survivors ]
Each year, the series will be themed with a feature film anchoring the program offerings. The 2014 series theme is "The Schindler's List Legacy Series."
It will showcase the Academy Award winning film Schindler's List as the feature film, marking its 20th anniversary and including a special introduction by director Steven Spielberg.
In addition to Schindler's List, documentary films and firsthand accounts from Holocaust survivors and witnesses will be available as part of the series.