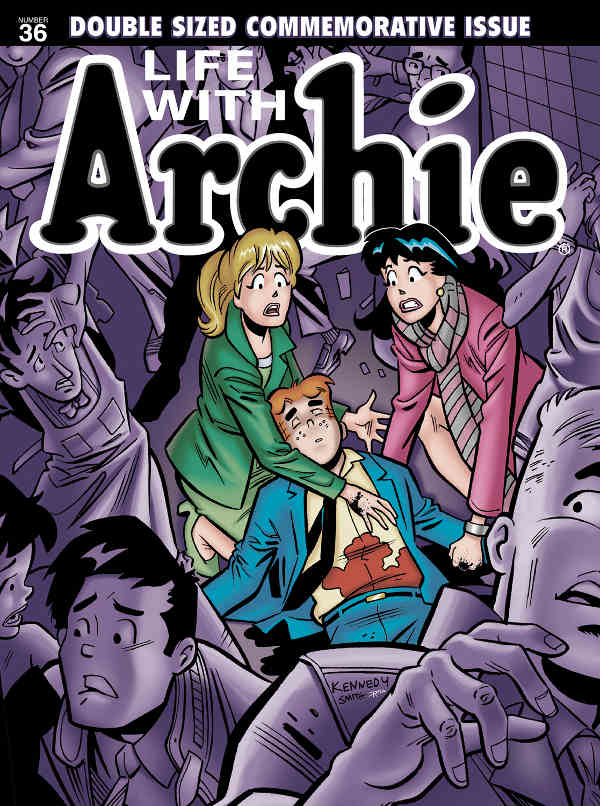 Archie Comics has announced that the legendary comic book character Archie Andrews will die to conclude the hit Life With Archie comic series.
The leading comic book publisher is home to some of the best-known pop culture creations in the world, including Archie, Jughead, Betty & Veronica, Josie & The Pussycats, Sabrina the Teenage Witch and the hit After Life With Archie series.
The iconic comic book character, exiting for over 70 years, will sacrifice himself heroically while saving the life of a friend in the pages of July's Life With Archie #36.
It is the final issue in the flash-forward series, which spotlights Archie's adventures after high school and college.
[ Also Read: Raman's Tech Tale Series: E-Books ]
"We've been building up to this moment since we launched Life With Archie five years ago, and knew that any book that was telling the story of Archie's life as an adult had to also show his final moment," said Archie Comics publisher / co-CEO Jon Goldwater.
The story will be available in multiple formats, including an extra-large magazine-size Life With Archie #36, two comic-sized issues—Life With Archie #36 and #37—and a trade paperback collecting the entire story, written by regular Life With Archie writer Paul Kupperberg, with art by Pat & Tim Kennedy and Fernando Ruiz.
[ Also Read: Stan Lee's Indian Superhero Chakra Released on ToonsTV ]
While Life With Archie #36 shows readers Archie's final moments, #37 leaps a year into the future, showcasing how the remaining members of the Riverdale gang—including Jughead, Betty & Veronica and Reggie—have honored the legacy of their dear friend.
Both stories will be collected in the double-sized Life With Archie #36 magazine and upcoming trade paperback.
In addition to the acclaimed regular Life With Archie creative team, the two comic book issues—sold exclusively at comic shops in July—will feature a pantheon of artistic luminaries contributing covers to the historic issue, including Francesco Francavilla, Fiona Staples, Ramon Perez, Walt Simonson, Jill Thompson, Mike Allred, Cliff Chiang, Adam Hughes, Tommy Lee Edwards and Alex Ross.
Archie Comics is a leading mass market comic book publisher in the world and the home to a wide array of the most popular humor, action-adventure and superhero characters in entertainment.
Archie Comics have sold 2 billion comics worldwide and are published around the world in a number of languages.
In addition to comics, Archie characters have been featured in animation, television, film and music.