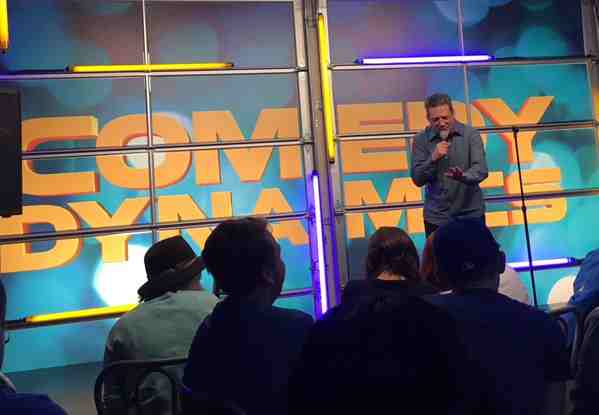 Comedy Dynamics says it will be the first production company to shoot entire stand-up comedy specials using virtual reality (VR) technology.
As the first mass consumer devices hit the market, Dynamics aims to completely immerse audiences into stand-up comedy shows.
Attached to a circular rig, 10 individual GoPro – Hero4 Black 4K cameras will capture 360° of comedy from every spot in the house, says the company. The first shoot in VR will be Season 4 of their original series on Hulu; Coming To The Stage.
[ What Is the Role of Virtual Reality in the Future of Film? ]
"VR is more accessible than ever before," says Brian Volk-Weiss, president of Comedy Dynamics. "This will change the way comedy specials are watched forever."
Comedy Dynamics is an independent stand-up comedy production and distribution company in North America, producing a new series on History, Join Or Die with Craig Ferguson, MTV2's Wild 'N On Tour, Coming To The Stage.
[ How to Make and Market Indie Films: 10 Steps ]
It has worked with a range of comedic talent including Kevin Hart, Louis C.K., Aziz Ansari, Jim Gaffigan, Katt Williams and many more, says the company.
Comedy Dynamics is available on different streaming platforms including: Hulu, Roku, iOS, Amazon, and Android.
According to the company, its eight albums produced between 2013-2015 have been Grammy-nominated; one of which, Louis C.K. Live At Madison Square Garden, won Best Comedy Album in 2016.
Photo courtesy: Comedy Dynamics