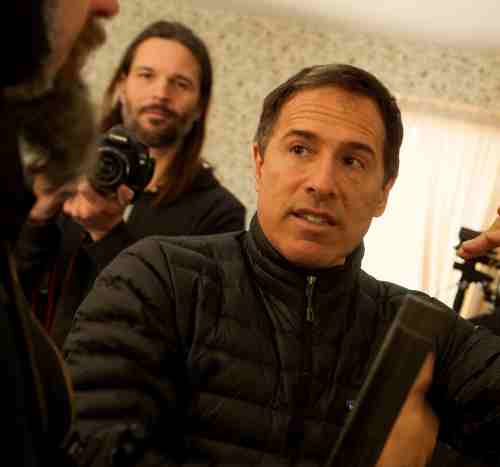 Oscar-nominated filmmaker David O. Russell will receive the Cinematic Imagery Award, from the Art Directors Guild (ADG) at its 20th Annual Art Directors Guild's Excellence in Production Design Awards.
The award will be presented by DXV from American Standard, it was announced by ADG Council Chair Marcia Hinds and Awards Producer Thomas Wilkins. Set for January 31, 2016, the ceremony hosted by Owen Benjamin will honor Russell's work.
The ADG's Cinematic Imagery Award is given to those whose body of work in the film industry has richly enhanced the visual aspects of the movie-going experience.
Previous recipients have been Christopher Nolan, Martin Scorsese, Clint Eastwood, John Lasseter, George Lucas, Frank Oz and Steven Spielberg, among others.
Five-time Academy Award nominee David O. Russell co-wrote and directed American Hustle, which earned ten Academy Award nominations – including Best Picture, Best Director, Best Original Screenplay and acting nominations in all four categories and a Best Production Design nomination for Production Designer Judy Becker and Set Decorator Heather Loeffler.
The film also won three Golden Globe Awards including Best Picture, three BAFTA Awards, including Best Original Screenplay and won the Best Picture, Best Screenplay and Best Supporting Actress awards from the New York Film Critics Circle.
American Hustle is David O. Russell's highest grossing film at over $150 million domestically and over $248 million worldwide.
Russell's next film Joy is the story of a family across four generations centered on the girl who becomes the woman who founds a business dynasty and becomes a matriarch in her own right.
Producers of this year's ADG Awards are Production Designers Tom Wilkins, James Pearse Connelly and Judy Cosgrove.