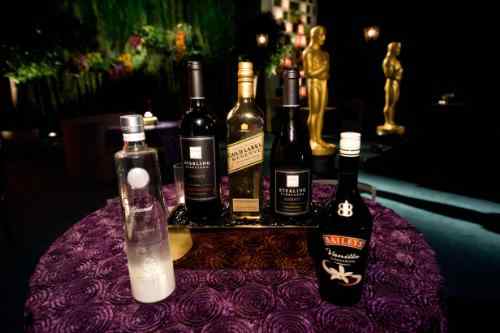 Sterling Vineyards will provide the fine wines poured at the Oscars telecast and the Academy of Motion Picture Arts and Sciences' Governors Ball.
This year, Sterling is joined at the bar by a selection of world class spirits from the Diageo Luxury Brands portfolio – in a customized experience created exclusively for the Oscars.
The specialty spirits celebrating the Oscars include Johnnie Walker Scotch Whisky, CIROC Ultra-Premium Vodka, and Baileys Irish Cream Liqueur.
The 86th Oscars will be held Sunday, March 2, 2014, and telecast live on ABC.
[ Also Read: Bette Midler to Perform on the Oscars ]
"The Oscars is a celebration of the world's finest and most creative cinematic talent and we are thrilled to toast their accomplishments with the very best that our luxury wines and spirits portfolio has to offer," said Peter McDonough, chief marketing officer for Diageo.
Sterling Vineyards wines are produced by Diageo Chateau & Estate Wines (DC&E), a part of Diageo (Dee-AH-Gee-O); the world's leading premium drinks business with a collection of beverage alcohol brands across spirits, beer, and wine.
Diageo is a global company with its products sold in more than 180 countries around the world.
Photo courtesy: Diageo